News


< Back
Security : Technology : Network : Voice-Over-LTE
Agilent Announces Enhancements to IMS VoIP Compliance Test Plan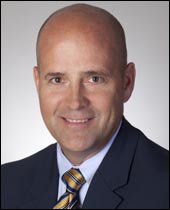 Garrett Lees
Marketing Manager
Mobile Broadband Operation
Agilent Technologies


Agilent Technologies Inc. (NYSE: A) has announced enhancements to its N5973A Interactive Functional Test Automation for Verizon Wireless Compliance Test Plans software, including new scripts to automate Verizon's IMS voice-over-IP compliance test plan.
Agilent N5973A software is used in conjunction with the Agilent PXT wireless communications test set and the 8960 wireless communications test set. The new N5973A-4FP scripts provide full automation for voice-over-LTE functional tests such as call setup and teardown, call waiting and handovers to eHRPD.
This solution enables developers and operators to quickly and repeatedly generate measurement reports in accordance with the Verizon IMS VoIP compliance test plan. The N5973A solution includes Agilent's E6966A IMS-SIP network emulator software, which provides the comprehensive IMS-SIP server and client necessary to achieve full end-to-end VoIP connectivity.
"Adding high-quality voice services to the all-IP LTE network presents unique challenges for equipment developers and network operators," said Garrett Lees, marketing manager of the Mobile Broadband Operation at Agilent. "This comprehensive and cost-effective solution helps developers accelerate adoption of their design and ensures voice-over-LTE devices comply with Verizon network requirements."
The new N5973A-4FP scripts for IMS VoIP complement the other currently available Verizon test plan scripts automated by the N5973A, including CDMA interRAT operations and CDMA interRAT operations with simultaneous voice and data.
Agilent Technologies Inc. (NYSE: A) is the world's premier measurement company and a technology leader in chemical analysis, life sciences, diagnostics, electronics, and communications. The company's 20,500 employees serve customers in more than 100 countries. Agilent had revenues of $6.9 billion in fiscal 2012.