News


< Back
Security : Technology : Information Systems :
Cyber Squared Launches ThreatConnect European Community

ThreatConnect Community Facilitates Public-Private Partnership for European Industries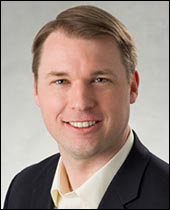 Adam Vincent
CEO
Cyber Squared


Cyber Squared Inc. has announced that ThreatConnect, the leading threat intelligence platform, has launched a European Community of Interest. The private industry community will bridge together public organizations and private corporations across Europe to share threat intelligence data and collaborate within a secure environment.
This new private community includes organizations from Aerospace, Defense, Government, Banking and Finance, Manufacturing, Oil and Natural Gas, Medical/Pharmaceutical, Telecommunications, and Energy/Utility/Transportation industries across Europe. Vetted members can immediately begin working with others to aggregate knowledge for a more complete understanding of common threats, so that they can implement a proactive defense against threats targeting their organizations and industries. The ThreatConnect Intelligence Research Team (TCIRT) will help guide and moderate this community as it grows.
"Organizations who are concerned about threats targeting their company, their industry, and Europe at large will benefit greatly from joining this new community," said Cyber Squared Inc. CEO Adam Vincent. "A common problem we hear from organizations coming to ThreatConnect is that they are suffering from 'data overload'. ThreatConnect Industry Communities work, because organizations have access to intelligence that is relevant, timely, and actionable. Our initial industry community pilots are reporting impressive results. Our customers are getting insights into cyber threats facing their organizations through ThreatConnect that they are not getting from any other sources. The power of the platform's automation on top of our customers' data and clues obtained by the community to enrich indicators is very powerful."
In addition to the European Community of Interest, ThreatConnect continues to grow their Global Financial Services and Health, Medical and Life Sciences Communities. In just a few months, over 60 Fortune 500 and government organizations have contributed more than 8,000 indicators and 100 incidents to ThreatConnect Industry Communities. Participants in ThreatConnect Common and Subscriber Communities benefit from over 130,000 shared indicators and 1,500 incidents. Future plans include rolling out communities to support customers in the Retail, Merchandise, Energy & Transportation, Automobile, Telecommunications, and Oil & Natural Gas industry sectors.
One member of a ThreatConnect private community stated, "Our participation in a ThreatConnect industry community provided us the ability to work with other entities where there was no prior relationship. When we contributed data into the community, we were able to distribute the analytical load across peer organizations and got back intelligence where there was no previous awareness." A case study which explains the value of community collaboration is available.
About Cyber Squared Inc.
Cyber Squared Inc., is a global provider of threat intelligence and security technology solutions. Cyber Squared's ThreatConnect™ provides the most advanced, collaborative threat intelligence platform combining threat data collection and advanced analysis. Designed by top security analysts but employable by anyone, Cyber Squared's ThreatConnect enables the security community to develop a more complete understanding of threats targeting their organizations through automated and dynamic threat intelligence. More than 2,000 users and organizations worldwide leverage the power of ThreatConnect every day to aggregate, analyze, and act to counter targeted cyber attacks.





Advertise your product/service here!