People in The News


< Back
Security : Data Management : Privacy :
Gerard Stegmaier Joins Goodwin Procter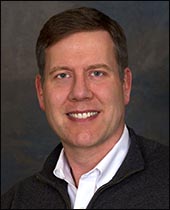 Gerard Stegmaier
Partner, Privacy & Data Security Practice, Washington, D.C
Goodwin Procter


Goodwin Procter, a national Am Law 50 firm, has announced that Gerard Stegmaier has joined the firm's Privacy & Data Security Practice as a partner in its Washington, D.C. office. Stegmaier comes to Goodwin from Wilson Sonsini Goodrich & Rosati's Washington, D.C. office.
At Goodwin, Stegmaier will advise clients on matters related to privacy and data security, especially as they relate to public and private corporate governance, intellectual property, cybersecurity and Internet issues. Stegmaier also has extensive experience in pre-litigation and advisory services relating to business strategy for privacy by design, data protection, intellectual property, and emerging technologies and markets, often acting as outside product counsel to leading innovators.
"Gerry has counseled clients in cybersecurity and privacy for more than a decade," said Brenda Sharton, co-chair of the firm's Privacy & Data Security Practice. "Gerry's distinctive experience adds immediate bench strength to our roster. His presence here reaffirms Goodwin's commitment to a client-centric, cross-disciplinary approach to assisting leading enterprises in managing information-driven risk."
Stegmaier has successfully represented numerous entities in investigations relating to privacy and data security before the Federal Trade Commission, state attorneys general, and in consumer class actions including many successful non-public resolutions. He successfully defended Google in the first use of the Virginia equivalent of the Communications Decency Act in precedent-setting litigation, obtaining immunity for blog and aggregated news content. He also defended Acxiom Corporation in a consumer class action achieving complete dismissal of numerous privacy-related counts.
Stegmaier was recognized in The International Who's Who of Information Technology Lawyers in 2013 and in the Internet and e-commerce category of The International Who's Who of Business Lawyers in 2011 and 2012. Many of the world's leading Internet brands and services rely on Stegmaier to help them identify and practically manage data governance risks.
"Gerry's arrival reflects our leadership in this practice area and his deep experience will immediately benefit our clients in many fields, as they increasingly address data governance issues," said Lynne Barr, co-chair of Goodwin's Privacy and Data Security Practice.
Stegmaier earned his J.D. from George Mason University School of Law, his M.A. in history from Catholic University, and his B.A. from George Mason University. He is admitted to practice in the District of Columbia and Virginia, as well as before the U.S. District Court for the District of Columbia and the Eastern and Western Districts of Virginia; the U.S. Court of Appeals for the District of Columbia, Federal and Fourth Circuits; and the U.S. Supreme Court.
Goodwin's Privacy & Data Security Practice counsels clients on federal, state and international data security law, compliance programs, data audits and security policies. The practice advises on avoiding and mitigating litigation risk and engages in active litigation and dispute resolution, including class action litigation. The firm's Washington, D.C. office was established in 1994 and is home to more than 100 attorneys with substantial experience in litigation, regulatory, business and appellate law.
About Goodwin Procter
Goodwin Procter LLP is a leading Global 100 law firm, with offices in Boston, Hong Kong, London, Los Angeles, New York, San Francisco, Silicon Valley and Washington, D.C. The firm provides corporate law and litigation services, with a focus on matters involving real estate, REITs and real estate capital markets; private equity; technology companies; financial institutions; intellectual property; products liability and mass torts; and securities litigation and white collar defense.









Advertise your product/service here!