People in The News


< Back
Security : Technology : Network :
SE Solutions Continues to Invest with New Vice President, Cybersecurity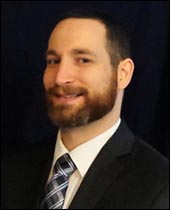 Daniel Barber
Vice President of Cybersecurity
Strategic Enterprise Solutions


Strategic Enterprise Solutions, Inc. (SE Solutions) continues to invest in business development in a difficult market with the addition of Daniel Barber as its Vice President of Cybersecurity. Mr. Barber will be spearheading the company's cybersecurity practice, which focuses on information assurance, risk management, continuous monitoring & ongoing authorization requirements, cyber defense and intelligence integration, program support services for cyber missions.
Mr. Barber is a seasoned leader in the field of cybersecurity and homeland security, having served as a trusted advisor to the Department of Homeland Security (DHS) and Department of Justice (DOJ) senior executive staff in areas of cybersecurity and policy. He authored the DHS Strategy for Continuous Monitoring and established interagency consensus for Continuous Monitoring within the Federal CIO Council and Committee for National Security Systems. Prior to joining SE Solutions, Mr. Barber led the cybersecurity practice at DRC/Engility and has also held multiple roles across public, private, and academic sectors.
On his new role with SE Solutions, Mr. Barber stated: "I've spent the better part of the last decade supporting the Department of Homeland Security. I've had the opportunity to meet and work with some great thought leaders who tackle DHS's toughest challenges and the CIO's high priority initiatives, and several of them have been SE Solutions employees. I'm proud to be joining the SE Solution's team and look forward to making a real impact on the way cybersecurity services are delivered to the Federal Government."
"SE Solutions is committed to expanding our services in cybersecurity. Dan's insights, leadership, and experience prove a natural fit with our culture and mission; I look forward to his contribution to the team" says CEO, John Rothenberger.
About SE Solutions
Strategic Enterprise Solutions, Inc. (SE Solutions) is a proven, results-oriented management and information technology services firm committed to supporting federal agencies that protect our nation's homeland security, public safety, and cybersecurity. SE Solutions specializes in developing and providing innovative technology solutions, tailored management consulting services, and end-to-end cybersecurity capabilities, to ensure optimal mission performance. Headquartered in Reston, VA, the company is a small business with more than 80% of its personnel cleared at the Top Secret level.





Advertise your product/service here!