People in The News


< Back
Security : Antivirus : :
Varma to Head Lab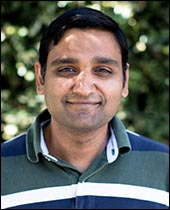 Vinod Varma
Head of Engineering
Silicon Valley R&D Digital Security Lab
Avira


Vinod Varma was recently promoted to head of engineering for Avira's new Silicon Valley R&D Digital Security Lab. Vinod Varma started his career at AOL Mapquest where he led the engineering team building the Mapquest personalization project, before moving to London to lead the engineering team at the award winning Flypost mobile application, one of London's leading location based startups.
Having gained a reputation for its innovative highly scalable technology stack, the Flypost team was acquired by Avira, one of the world's leading security companies and moved to Burlingame, CA in 2012 to help establish its innovation office. Since then, Vinod has led the mobile engineering team from infancy to become one of the world's most recognized and awarded names in mobile security with over 8 million downloads on iOS and Android.

As head of engineering for Avira's new Silicon valley R&D digital security Lab, Vinod brings his expertise in creating data driven mobile applications as he works to use data driven approaches to help solve the consumer security issues of the future. Vinod and the Avira R&D team will be focused on building both mobile and desktop applications that aim to predict and solve the changing security threats to the consumer over the next 2 to 5 years. Problems regarding online identity will be a key focus.





Advertise your product/service here!