News


< Back
Security : Control Framework : Automated Control Capability : Verification Controls
Infogix ER: The Next-Generation Reconciliation Solution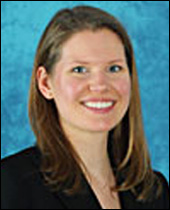 Rachael Narel
Unit Leader and VP of Product Development
Infogix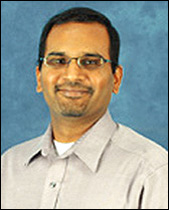 Bobby Koritala
Group Leader and Executive VP of Product Development
Infogix


Infogix, Inc., a software company specializing in the elimination of information errors with automated controls, recently announced the release of Infogix Enterprise Reconciliation (ER). This complete enterprise reconciliation solution introduces enhanced capabilities that support diverse and complex reconciliation processes of large data volumes and user populations, while mitigating risk and reducing costs.

Infogix ER meets the demands of large, transaction-driven businesses that currently rely on manual or semi-automated financial and operational reconciliation processes, whether they are performed on a daily, weekly, or monthly basis. "Working in close partnership with our customers, we realized the need for a solution that leveraged the power of the Infogix controls they were already utilizing but extended that automation and flexibility into their reconciliation processes," said Rachael Narel, Infogix Unit Leader and Vice President of product development. "We engaged customers in the development process to ensure the solution closely aligned with the needs of their business. Our goal was to provide a product that was flexible for enterprise use, but at the same time, offered a simple and easy-to-use interface for the users."

With the introduction of Infogix ER, customers have the ability to centralize and standardize their information and processes, resulting in increased control over the information that flows through their business, decreased costs of automation, and optimized resource usage. Infogix customers have the ability to validate and reconcile their information in its original format, while Infogix ER matching capabilities are completely adaptable to a customer's business rules.

Additionally, Infogix ER allows customers to define rules according to their own business processes, rather than conform to out-of-the-box rules. These business rules can be defined for processes such as reconciling, researching, and resolving transactions. Flexible workflow definitions allow users to place work in queues, perform research, escalate critical items, create financial clearing and adjustments, inform customers or business partners, and balance work across teams or regions based on absences, team changes, or security purposes.

Infogix ER's breadth of controls goes beyond this basic financial reconciliation by providing end-to-end controls across multiple systems, processes, and platforms, as evidenced in current deployments in both the banking and insurance industries. One of the largest Infogix ER banking customers has over 1,200 users gaining value on a daily basis, reconciling over five million transactions within minutes prior to the users starting their workday. According to Bobby Koritala, Group Leader and Executive Vice President of product development at Infogix, "Infogix ER is the next-generation solution that delivers significant value to our customers. By combining the functionality of enterprise controls and reconciliation, we have delivered a highly automated, workflow-driven financial and operational reconciliation solution, and as a result, our customers can be confident knowing the information they reconcile is accurate, consistent, and reliable."

Many of the world's largest enterprises depend on Infogix Controls to eliminate information errors. Infogix Controls are independent, automated and continuous. They can be deployed enterprise-wide across applications, platforms, and business processes. Infogix offers a powerful portfolio of software products and services to monitor, detect, and prevent information errors. Since 1982, Infogix has been providing Infogix Controls solutions to Global 2000 enterprises. Millions of Infogix Controls continuously monitor and assure the integrity of information in hundreds of enterprises everyday.





Advertise your product/service here!