News


< Back
Security : Online Fraud : Malware : Authentication
Innovative Weapon Against Financial Cybercrime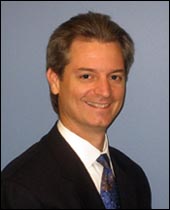 Peter Tapling
President & CEO
Authentify


Authentify, Inc. has begun offering early, limited availability of its Authentify 2CHK™ service. 2CHK (spoken as "2 check") is an always-on transaction authentication service. 2CHK provides consumers with a simple and familiar way to double check their online transactions in real time via a second secure channel on their mobile devices or desktop.
"We have shared this capability with several of our customers in financial services while developing the idea. They have shown such a strong interest in the concept that we have decided to formalize it with an Early Availability Program", said Peter Tapling, Authentify President & CEO. "The past few months have exposed security and risk management professionals to an unrelenting onslaught of attacks. Our customers are actively looking for new and better ways to protect themselves and their customers. They have found 2CHK to be a powerful weapon because it is both cost effective and engages the end user in their own defense in a natural way."
The patent pending 2CHK technology visually displays transaction details for confirmation or cancellation by the user before the transaction is executed. It is designed to defeat man-in-the-middle (MITM) and man-in-the-browser (MITB) attacks that attempt to change transaction details in flight without the user's knowledge. The display is initiated via a separate, secure Internet session that can be activated via Authentify's standard telephone-based out-of-band authentication (OOBA) process or one-time password tokens.
2CHK opens the door for wider use of transaction authentication, to date, something financial services firms have reserved for high value clients or high value transactions. The challenge has been the cost of distributing transaction authentication devices, or the actual cost of out-of-band services.
"The 2CHK service removes one of the limiting factors to pure phone-based out-of-band authentication", said Hoyt Kesterson, Senior Security Consultant at Terra Verde Services. "It's hard to take all the cost out of using the telephone network. Data and destination charges are inescapable. Using a limited amount of phone-based authentication to establish a separate secure Internet session for backchannel communication lowers the overall cost. Financial services firms will not have to throttle the use of transaction verification over cost concerns. This is a development with potential."
Authentify plans to offer the service to customers for fixed annual subscription fees rather than the "pay for what you use" model of their standard OOBA offerings. Program participants will receive the service free for a limited period of time, qualify for additional discounts based on their participation and have influence on the final feature set of the product. General availability of the 2CHK service is scheduled for Q4 2011.
Authentify, Inc. is the leading provider of global telephone-based, out-of-band authentication services. These multi-factor authentication (MFA) services enable organizations that need strong security to quickly and cost-effectively add 2-factor (2FA) or 3-factor authentication layers to user logon, transaction verifications or critical changes such as adding a payee to an e-pay or wire account. The company's patented technology employs a service oriented message architecture and XML API to seamlessly integrate into existing security processes. Authentify markets primarily to financial services firms that need to protect their clients' online accounts, corporate security professionals managing access control, and e-merchants who want to limit fraud on their sites.
Many of the most familiar names on the Internet, including five of the world's top 10 banks, the Internet's largest e-commerce site, the largest online auction and commerce site, the leading p2P e-payment firm and many others use Authentify.