News


< Back
Security : Online Fraud : Encryption : SSL Certificate
SSL Certificates Included in Tucows OpenSRS Platform

OpenSRS Launches Comodo SSL Certificate Range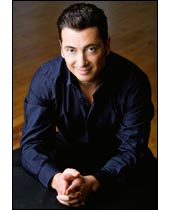 Melih Abdulhayoglu
CEO and Chief Security Architect
Comodo


Comodo has announced that OpenSRS the wholesale reseller services group of Tucows Inc. has selected Comodo SSL certificates for inclusion in the OpenSRS platform.
Under the terms of the partnership, OpenSRS will offer, through its reseller channel, Comodo's business-validated and Extended Validation (EV) SSL certificates which provide the highest level of SSL encryption and strong visual assurance to website visitors.
"We are delighted to partner with OpenSRS and to have the opportunity to further strengthen their portfolio of core security offerings," said Melih Abdulhayoglu, CEO and chief security architect of Comodo. "OpenSRS resellers can now benefit from offering one of the most recognized certificate product types available which will of course allow them to sell more quality products to their customers".
Founded in 1999, Open SRS manages in excess of 10 million domain names on behalf of more than 11,000 resellers, making the company the third largest domain name registrar in the world.
"We're pleased to be partnering with Comodo to bring their SSL certificates to our resellers," said Adam Eisner, Director of OpenSRS Product Management. "The addition of the well-recognized Comodo brand to our lineup provides our resellers with even more choice and value when selling SSL certificates to their customers."
Comodo® is a leading brand in Internet security. With US Headquarters in New Jersey and global resources in UK, China, India, Ukraine, and Romania, Comodo provides businesses and consumers worldwide with security and trust services, including digital certificates, PCI scanning, desktop security, and remote PC support. Securing online transactions for over 200,000 businesses, and with more than 35 million desktop security software installations, including an award-winning firewall and antivirus software.
Tucows is a global Internet services company. OpenSRS manages over ten million domain names and millions of email boxes through a reseller network of over 11,000 web hosts and ISPs.