News


< Back
Security : Technology : Federal Information Processing Standard :
Level 2 Validation for Multi-Layer 10G Encryption

Certes Networks extends its security leadership position by offering the broadest range of FIPS validated encryption solutions for data in motion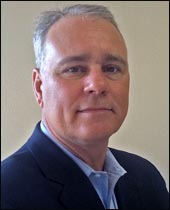 Thomas Gill
CEO
Certes Networks


Certes Networks, an innovative developer of scalable network and cloud encryption solutions has announced that its CEP10G VSE product has been awarded Federal Information Processing Standard (FIPS) 140-2 Level 2 validation by the National Institute of Standards and Technology (NIST) and Communications Security Establishment Canada (CSE). With FIPS 140-2 validation the Certes Networks CEP10G can be deployed within North American Government agencies and globally within enterprises and organizations who require or prefer the FIPS 140-2 designation for encryption solutions. To facilitate the successful FIPS 140-2 validation, Certes Networks worked with CGI's Global IT Security Labs, an accredited FIPS 140 laboratory.

With this designation Certes Networks now offers the only FIPS validated multi-layer 10G network encryption appliance on the market today. Combining standards based encryption for confidentiality, persistent authentication for data integrity, and granular policy control, the CEP10G allows security and network managers to tightly control data center security without impacting network services or application performance.

FIPS 140-2 validation is the most extensive process in the world today for third party validation of cryptographic modules. During the six to twelve month FIPS 140-2 validation process, an independent government-accredited lab conducts an extensive review confirming the proper use of standard cryptographic techniques and NIST further validates the lab's findings. United States and Canadian government agencies and security-conscious organizations worldwide require FIPS 140-2 validation before deploying security products.

The CEP10G is the flagship product of the Certes Networks Variable Speed Encryptor (VSE) family of bandwidth customizable multi-layer encryption appliances, providing tunnel-less data protection for Layer 2, Layer 3, and Layer 4 networks. The VSEs deliver line rate full-duplex encryption at 15 standardized rates ranging from 3Mbps to 10Gbps using the AES-256 encryption algorithm and SHA-256 hashing for per-packet authentication and integrity.

Ideal for securing high-speed links between data centers, the CEP10G provides robust data and link security without forcing compromises in performance or availability. Using Certes TrustNet Manager to manage tunnel-less group policies and keys, security administrators can secure data center traffic without impacting load balancing, disaster recovery or high availability network designs. The CEP10G unit includes dual hot-swappable power supplies and field-replaceable fans for high availability.

"US government agencies are under increasing pressure to ensure the security of their data transmissions without impacting the performance and availability of their networks " said Thomas Gill, CEO of Certes Networks. "By achieving FIPS 140-2 validation on our CEP10G, Government Agencies, along with other security minded enterprises and organizations, can take full advantage of the Certes Networks high performance security solutions with the assurance that the validation provides."

The Certes Networks CEP10G was awarded certificate # 1797 and is included on the public list of Validated FIPS 140-2 Cryptographic Modules on the official NIST web site. CEP10G joins the CEP10 VSE, CEP100 VSE and CEP1000 VSE products in becoming FIPS validated.

Certes Networks protects data in motion. The company provides advanced data protection solutions for both physical and virtual networks that enable secure connectivity over any infrastructure without compromising performance or availability. Customers rely on Certes Networks to protect data and reduce the cost of compliance by enabling secure data flows over any network infrastructure allowing many companies to reduce their connectivity and security management costs through secure mesh connectivity over high speed Internet connections. Certes Networks has been recognized by several industry groups and analysts including being named as a Cool Vendor in Cloud Security by Gartner in 2012.





Advertise your product/service here!