News


< Back
Security : Technology : Security Assertion Markup Language :
KnowledgeTree Reinforces Security with New Single Sign-On Tools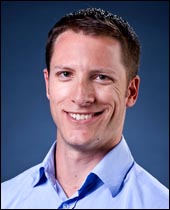 Daniel Chalef
Chief Executive Officer
KnowledgeTree


KnowledgeTree, the first company to get 'insight out' of business content, has announced SAML single sign-on support for both internal and external identity providers. This enables their customers to simplify user authentication and standardize the level of security applied to their business content.
IT administrators struggle with controlling employees' access rights across enterprise applications. They must quickly grant and revoke access to employees as needed, and ensure that users respect rules for multi-factor authentication and robust passwords.
Many organizations use a central directory database—such as LDAP or Active Directory—to manage user identities. Customers need to leverage their existing investment in these databases to reduce administrative costs.
With SAML single sign-on, password policies established for corporate networks will also be in effect for KnowledgeTree. So, when an employee joins or leaves a company, their access is automatically adjusted in KnowledgeTree. That makes it even easier for IT to secure an organization's critical content.
At the same time, end-users face the frustration and productivity drain of managing dozens of passwords across multiple applications. With SAML single sign-on in place, the need to manually login to KnowledgeTree is avoided. These saved seconds add up to increased productivity across dozens of teams.
Simplified logins help employees adopt business tools like KnowledgeTree faster. So, users can share valuable content and authorized colleagues can seamlessly access it in KnowledgeTree.
"Today's businesses are built on critical content that must be secured," said Daniel Chalef, chief executive officer of KnowledgeTree. "Our support for generic SSO radically simplifies user authentication. This lets IT teams standardize and enforce security protocols. And it allows users to quickly reuse great business content without struggling to find the correct password."
SAML single sign-on support is available now for KnowledgeTree customers. To further ease SAML support, KnowledgeTree is also announcing partnerships with leading Single Sign-On providers.
KnowledgeTree gets insight out of your business content. With its cloud-based tools, sales teams reuse their best proposals, marketing surfaces great collateral and operations teams align document-led processes. Find out why Network World named KnowledgeTree one of the 10 SaaS companies to watch. And learn why Miramax, Alcatel, Genesys, Fuji Chemical and 500 other global companies use KnowledgeTree to get insight that turns business content into assets.
Funded by River Cities Capital Funds, Hasso Plattner Ventures, Core Capital and Hatteras Funds, KnowledgeTree is headquartered in Raleigh, N.C.