News


< Back
Security : Fraud : Survey :
'Tis the Season — For Fraud

Experts: Fraud Losses Spike an Estimated 20 Percent During the Holiday Shopping Season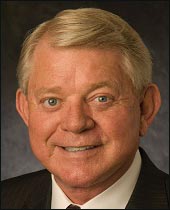 James D. Ratley
President and CEO
Association of Certified Fraud Examiners


Increased financial pressure is the leading reason fraud takes an estimated 20 percent uptick during the U.S. holiday season, according to a new survey of Certified Fraud Examiners (CFEs). A majority of these experts believe employee embezzlement is the type of fraud most likely to increase during this period.

The survey, which was conducted by the Association of Certified Fraud Examiners (ACFE), sheds light on this previously under-studied and under-reported area of fraud – examining whether seasonal pressures brought on during the busiest shopping period of the year lead to an increase in such crime. The Austin, Texas-based ACFE is the world's largest anti-fraud organization and premier provider of anti-fraud training and education.

ACFE President and CEO James D. Ratley, CFE, said that the results are eye-opening, though not entirely surprising.

"Anti-fraud professionals know that increased financial pressure can raise the likelihood that an individual will commit fraud," Ratley said. "After all, it is one of the legs of the 'Fraud Triangle,' along with rationalization and opportunity – the three elements that criminologist Dr. Donald Cressey taught us are necessarily present for fraud to occur.

"The survey responses reinforce that notion, and also tell us that companies may be more vulnerable than they realize during our traditional shopping season," Ratley said. "Especially during a difficult economy, employees might find themselves spending beyond their budget; or, an expected holiday bonus may be decreased or unrealized altogether."

U.S.-based CFEs were invited to participate in the study, which focuses on fraud committed during the period between Thanksgiving and New Year's Day. Survey questions focused on whether they observed an increase in fraud during this period, what factors are involved, what types of frauds are most common and whether organizations change their level of resources allocated to fraud prevention during the holidays.

Key findings from survey:
On average, survey respondents believe fraud losses increase during the holiday shopping season by nearly 20 percent (compared to the rest of the year).

In terms of fraud occurrence, nearly 80 percent of respondents believe that the general level of fraudulent activity experienced by ALL organizations will increase (23 percent believe it will increase significantly, while 56 percent believe it will increase slightly). Only 12 percent believe that it will decrease or stay the same (and 9 percent don't know).

Respondents believe the single biggest contributing factor to be increased financial pressure on perpetrators (61 percent), followed by an increased opportunity to commit fraud (24 percent) and increased rationalization for fraud (10 percent). These three factors are represented in Dr. Donald R. Cressey's "Fraud Triangle" and their presence is considered to be necessary in order for fraud to occur.

Employee embezzlement/theft is the fraud scheme most likely to increase during the holidays, according to 56 percent of survey respondents – while half of them also reported that fraud by unrelated third parties, such as identity theft and con schemes, will increase.

Nearly a quarter of respondents said that frauds by vendors will increase, while bribery (11 percent) and financial statement fraud (9 percent) were also expected to increase.

Fewer than 7 percent of respondents said their organization, or their clients' organizations, increase their level of resources committed to fraud prevention or detection during the holidays. Most said that the level remains the same (56.7 percent), while more than 9 percent said that the level actually decreases.

"The CFEs who participated in our survey overwhelmingly report seeing an increase in fraud during the holidays," Ratley said. "Yet most of them also indicate that their organization does not increase efforts to prevent or detect fraud during this time. We hope these survey results provide motivation for business leaders to do more to protect themselves against fraud."

The survey was conducted online between Nov. 6-14, 2012, and completed by 881 CFEs. As experts in fraud prevention in detection, CFEs have passed a rigorous exam and meet yearly requirements for certification by the ACFE.

The ACFE is the world's largest anti-fraud organization and premier provider of anti-fraud training and education. Together with nearly 65,000 members, the ACFE is reducing business fraud world-wide and inspiring public confidence in the integrity and objectivity within the profession.







Advertise your product/service here!