News


< Back
Security : Technology : Email :
McAfee Named a Leader in Email Content Security

Report by Independent Research Firm Names McAfee a Leader in the Email Content Security Category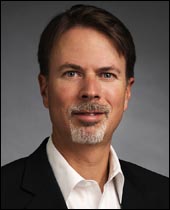 Pat Calhoun
General Manager of Network Security
McAfee


McAfee has announced it was among the select companies that Forrester Research, Inc. invited to participate in its November 2012, Forrester Wave report, "The Forrester Wave™: Email Content Security, Q4 2012." In this evaluation, McAfee was named as a leader in the email content security category and cited as having strong data loss prevention (DLP) and reporting capabilities as well as very strong performance and operation solutions.
The author of the report evaluated and positioned nine vendors that offer enterprise email content security. As part of the assessment, Forrester examined past research, user need assessments, vendor and expert interviews to develop a comprehensive set of 47 evaluation criteria.
In "The Forrester WaveTM: Email Content Security, Q4 2012," Forrester reported that: "McAfee is the only vendor to offer a blade form factor, which will appeal to carriers and service providers. MEG offers strong DLP capabilities built right into the solution; there are no additional costs for robust "enterprise grade" channel DLP."
"Advanced malware and loss of corporate intellectual property are growing problems that can have a dramatic negative impact on any organization," said Pat Calhoun, SVP and GM, McAfee Network Security Business Unit. "I am pleased that McAfee Email Protection is being recognized as a leader in this Forrester Wave. We continue to improve the technology to address malware, spam, data loss, policy enforcement, and business continuity."
McAfee Email Protection provides the ability to deploy email security in multiple form factors, including hardware appliances, virtual appliance, cloud-based, and blade server. Customers have complete flexibility to use a combination, or switch between the solutions without any additional charge.
McAfee, a wholly owned subsidiary of Intel Corporation (NASDAQ:INTC), empowers businesses, the public sector and home users, to safely experience the benefits of the Internet. The company delivers proactive and proven security solutions and services for systems, networks, and mobile devices around the world. With its Security Connected strategy, innovative approach to hardware-enhanced security, and unique Global Threat Intelligence network, McAfee is relentlessly focused on keeping its customers safe. http://www.mcafee.com





Advertise your product/service here!