News


< Back
Security : Fraud : Mobile :
$20B Mobile Payments Market is Attractive Fraud Target

December 21, 2012 11:00 AM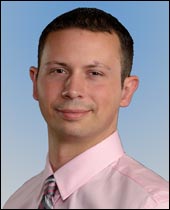 Al Pascual
Industry Analyst of Security, Risk and Fraud
Javelin Strategy & Research


With the holiday shopping season expected to boost the growing $20 billion mobile payments market, businesses and consumers need to understand and address the security risks associated with mobile devices. Market leader Android, with over 50 million smartphone users, is especially vulnerable to malware and other attacks, given its large and growing user base and open source platform.
However, the 33 million iPhone users are attractive targets, as they spend more on average and shop more frequently with their smartphones than Android users. Javelin Strategy & Research's latest report analyzes risks by mobile platform and channel and recommends mitigation strategies that issuers, merchants, financial institutions, and consumers can utilize for more secure mobile transactions.
Javelin found that iPhone users spend 49% more shopping through the mobile browser than through the mobile app. Likewise, Android users spent 38% more, and users of other operating systems spent 107% more. Shopping through the mobile browser presents greater security risks for all smartphone owners. Adding to the risk, mobile browsers are more susceptible to threats like phishing, website spoofing, and man-in-the-mobile attacks than the mobile app. And coupling that 2 out of every 3 mobile purchasers are also conducting mobile banking, the potential security risks are significant.
"To minimize security risks, we recommend that businesses and consumers utilize apps for their mobile transactions," said Al Pascual, Industry Analyst of Security, Risk and Fraud, at Javelin. "We also recommend that businesses focus first on app development for iOS when considering mobile device security– in addition, iPhone owners are over 30% more likely to use their smartphones to make mobile purchases than Android users, and they have a higher monthly median purchase amount for the app than Android users."
Javelin Strategy & Research's 2012 Mobile Security: Android and IPhone are Attractive Fraud Targets in $20B Mobile Payments Market report examines the mobile device ecosystem and related security issues and outlines specific steps that issuers, merchants, financial institutions, and consumers can take to address security challenges. The report analyzes major mobile threats due to malware, phishing, smishing, website spoofing, and lost/stolen device, vulnerabilities of the mobile browser and native app, and specific weaknesses of Android, Apple, Windows, and Blackberry platforms. This report is based on data collected online in three surveys.. The report is 44 pages long and contains 17 figures and graphs. The report references Google Android, Apple, Windows, and BlackBerry.
Javelin Strategy & Research provides strategic insights into customer transactions, increasing sustainable profits for financial institutions, government, payments companies, merchants and other technology providers. Javelin's independent insights result from a uniquely rigorous three-dimensional research process that assesses customers, providers, and the transactions ecosystem.





Advertise your product/service here!