News


< Back
Security : Patent : Identity Management : Fraud
Check Fraud Protection Patent Issued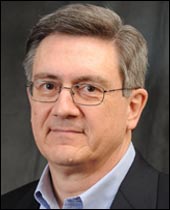 Dale Dabbs
CEO
EZShield


EZShield, a leader in identity management solutions, was issued a patent on January 1, 2013 for "System and Method of Providing Recovery to Victims of Check Fraud." The application for this patent (U.S. Patent No. 8346637) was filed on October 14, 2003 and can be viewed on the U.S. Patent Office web site.
Checks remain a popular form of payment in the U.S. and are subject to theft, fraud, misuse, and unintended exposure of personal data. According to the American Bankers Association (ABA), the number of check fraud cases in 2010 numbered to 625,782 with total losses amounting to $893 million.[1]
EZShield Check Fraud Protection Program is a method to help protect consumers against losses associated with specified forms of check fraud, and under certain circumstances will advance up to $25,000 within 72 hours to victims who subscribe to the program.
"Theft and fraud involving personal identity is common today. With EZShield's Check Fraud Protection Program, I get the extra security I need to feel safe and secure," shared Christine Pratt, an EZShield customer.
"We are excited that the US Patent and Trademark Office has confirmed the uniqueness of EZShield's intellectual property and issued a patent for our Check Fraud Protection Program," said Dale Dabbs, CEO of EZShield. "As a leader in identity management, EZShield strives to continuously develop and offer the best and most innovative solutions for both our partners and their customers."
EZShield provides identity management solutions to consumers and small businesses through its network of strategic partners. EZShield delivers a full spectrum of identity management services, including data breach preparedness and response, internet and credit monitoring, protection from check and mail fraud, and identity restoration. This full-range of security functionality, offered on a flexible platform and backed by best-in-class service, enables EZShield partners to quickly and efficiently bring to market an integrated solution that is tailored to the unique needs of its customers.
[1] 2011 ABA Deposit Account Fraud Survey Report