News


< Back
Security : Technology : Network : Firewall
UTM Appliance Vendors Provide Security Services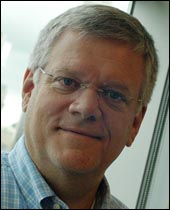 Dave Taylor
VP of Corporate Strategy
WatchGuard Technologies


WatchGuard Technologies, a global leader in business security solutions, and Artisan Infrastructure, the wholesale Infrastructure-as-a-Service (IaaS) provider, have partnered to enable solution providers and Managed Service Providers (MSPs) with the only best-in-class UTM virtual firewall appliance. WatchGuard's XTMv device allows MSPs to offer a variety of security services such as web content filtering, application control, anti-virus, intrusion prevention systems, reputation enabled defense, spam blocker. The solution also features extensive logging and reporting, centralized management, and drag and drop VPN provisioning.
Following certification, WatchGuard XTMv is now available for deployment through Artisan Infrastructure's Certified Solution Ecosystem program. The WatchGuard XTMv features all of the security and networking services found in the appliance hardware and now supports high availability and mirroring for redundancy in the virtual environment, while Artisan's Cornerstone vPDC enables solution providers to deploy and manage their own suite of cloud solutions.
"Working closely with WatchGuard to certify the XTMv is a huge benefit to the channel community and a great addition to our Certified Solution Ecosystem," said Steve Williams, vice president of corporate development at Artisan Infrastructure. "Though our partners always have the option to bring their virtual appliance of choice, WatchGuard is an industry favorite and we have never lost sight of that fact; we couldn't, too many partners actively campaigned for the XTMv's certification. With certification behind us, its ease-of-use and the industry following which WatchGuard enjoys, we anticipate a rapid adoption rate by the HTG community and mutual partners at large."
"We are excited to be included in Artisan Infrastructure's Certified Solutions Ecosystem database," said Dave Taylor, WatchGuard's vice president of corporate strategy. "With this partnership and certification, it will provide our valuable MSSP customers a seamless integration of Artisan Infrastructure's services and WatchGuard's reliable security options."
WatchGuard partners will continue to purchase licenses through their existing programs, while Artisan Infrastructure partners will have virtual appliance templates available to facilitate deployment.
Artisan Infrastructure is the wholesale Infrastructure-as-a-Service provider. The company delivers infrastructure on demand to a global network of more than 250 service providers from fully redundant, geographically diverse, SAS 70 Type II data centers. Partners include national and international managed service providers, systems integrators, software developers, communications providers, PaaS, SaaS and value added resellers. Through Cornerstone, Artisan's virtual Private Data Center (vPDC) platform, partners maintain complete autonomy, control, security, and visibility when building their own private and public cloud solutions. Cornerstone scales from single site, secure multi-tenant environments to highly complex dedicated infrastructure on multiple continents. With Artisan Infrastructure, partners eliminate the capital expense of building and maintaining best-of-breed, infinitely scalable, infrastructure while minimizing operational and engineering overhead. A neutral ecosystem of independent software vendor templates allows immediate turn up, trial and deployment of cloud solutions faster and more affordably.
Since 1996, WatchGuard Technologies, Inc. has been a global leader of business security solutions that solve real world security problems. WatchGuard provides easy-to-use but enterprise-powerful protection to hundreds of thousands of businesses worldwide. The WatchGuard family of threat management devices provides network, application and data protection, with unparalleled levels of manageability, usability, and visibility. WatchGuard products are backed by WatchGuard LiveSecurity® Service, an innovative support program. WatchGuard is headquartered in Seattle, Wash. with offices throughout North America, Europe, Asia Pacific, and Latin America.





Advertise your product/service here!