News


< Back
Security : Technology : Network : Devices
New Player to Transform Security Infrastructure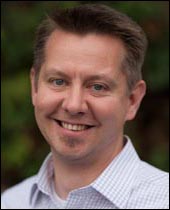 Mike Horn
Co-founder and CEO
NetCitadel


NetCitadel, Inc., a pioneer in Security Orchestration and the first company to centralize network security intelligence across a variety of networking environments and vendors' equipment, has formally launched to give customers the ability to consistently and accurately adapt network security policies to the constant changes inherent in cloud and virtualization environments, resulting in a dramatic improvement in network protection.
NetCitadel's unique approach adds intelligence to existing security infrastructure by providing dynamic, context-driven updates to security devices in response to changes in the network. Instead of the current manual, error-prone change processes, NetCitadel integrates information from cloud and virtualization environments so customers can reduce their security risk exposure while improving operational efficiencies and response times. And, because NetCitadel's solutions integrate with existing security infrastructure, customers can expect a substantial improvement in security device ROI. With this launch, the company is laying the technology foundation for a suite of Software Defined Security solutions.
"The ability to consistently enforce security across cloud environments and virtual datacenters is the most critical remaining barrier to enterprise adoption of these technologies," said Krishna "Kittu" Kolluri, a general partner at New Enterprise Associates (NEA) who serves on NetCitadel's Board of Directors. "NetCitadel's patent-pending innovations ensure that accurate security policies and controls are enforced across dynamic environments and heterogeneous systems. They have a stellar team in place and are tackling a big market opportunity. NEA is excited to partner with NetCitadel as they bring security orchestration to the enterprise."
With today's company launch, NetCitadel also announced its OneControl product that makes network security infrastructure agile by bridging the gaps in today's cloud, virtual and physical environments. See accompanying product launch announcement issued by NetCitadel today at: http://www.netcitadel.com/news-events/press-releases/product-launch-130129/
According to Gartner, "(With) cloud computing, cost was the initial driver. Now it's agility." [1] IT departments are being challenged with delivering agility, security and compliance in increasingly dynamic data centers and networking environments that include virtualization and cloud. Until today, IT security teams relied on manual change processes that are time-consuming, static, and susceptible to human errors; and fail to enforce consistent policies across dynamic and heterogeneous cloud, virtual and physical environments – all resulting in costly delays, downtime and security exposure. With today's launch, enterprises can confidently respond to changing business needs, including accelerated expansion to virtual and cloud environments, with centralized security intelligence that dynamically adapts to network changes. This results in an accurate, context-aware security infrastructure that is dynamically synchronized with the latest network state, enabling organizations to securely take advantage of the agility that virtualization and the cloud have to offer.
"Current solutions are manual and were designed at a time when the pace of network changes was much slower," said Mike Horn, NetCitadel co-founder and CEO. "Today's network environments are highly dynamic, especially those that include cloud and virtualization, which renders existing security solutions ineffective. We founded NetCitadel to meet the unaddressed needs for applying automatic, consistent security policies and controls across heterogeneous infrastructure. We do this by enabling existing security devices to dynamically adapt to cloud and virtualization environment changes as they happen. While initially we are focused on integrating cloud and virtualization data, our security orchestration platform creates a foundation for us to add additional sources of real-time intelligence in the future."
NetCitadel was founded in 2010 in Mountain View, Calif., by experts in the security, virtualization and networking fields. The founding team includes CEO Mike Horn (formerly of Level 3 and Virtela); CTO Theron Tock (formerly of Neoteris/Juniper and Healtheon/WebMD); and Chief Engineer Vadim Kurland (formerly of Google and Healtheon/WebMD). Together, NetCitadel's visionary team combines a wealth of experience that ranges from developing patented security technologies in use around the globe, to building automation tools for the world's largest datacenters.
The company is venture backed, with NEA leading its Series A round of funding. In addition to Kolluri, NetCitadel's Board of Directors includes experienced industry and venture experts Rohini Chakravarthy, partner at NEA, and Sriram Ramachandran, formerly of Aruba Networks.
Advisors to the company include Tom Gillis, former VP/GM of Cisco's Security Technology Group; Allan Leinwand, VP and CTO, Platform Development at ServiceNow; Alain Mayer, former founding CTO of RedSeal Networks; Patrick Lin, senior VP of Product Management of Jive Software; and Devin Redmond, co-founder and CEO of Social IQ Networks.
NetCitadel is the pioneer of security orchestration across cloud, virtual and physical environments. Its OneControl Security Orchestration Platform is the industry's only solution that creates a security control plane, transforming existing security infrastructure into a context-aware environment that transcends security silos and adapts to dynamic changes across cloud, virtual and physical environments. Headquartered in Mountain View, Calif., the company is venture backed by NEA and other investors. For more information about NetCitadel and its solutions, call (650) 564-4285 or visit .
[1] – Gartner, "Gartner Invest/Gartner Event Summary: 2012 Data Center Conference," by Andrew Neff, et al. Dec. 26, 2012.





Advertise your product/service here!