News


< Back
Security : Technology : Network : Protocols
SSH Key Manager Support for IBM z/OS

Industry-First Offering Enables Management and Control of SSH User Keys in the IBM Mainframe Environment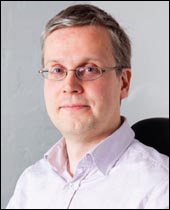 Tatu Ylönen
CEO
SSH Communications Security


SSH Communications Security, known the world over as the inventor of the secure shell protocol, has announced that its Universal SSH Key Manager, a module of the company's robust Information Assurance Platform, now supports full SSH key lifecycle management for mainframe environments running IBM's z/OS operating system.
In a typical large enterprise, expanded use of the secure shell protocol to protect data-in-transit has resulted in the creation of tens of thousands of SSH authentication keys, each of which grants access to critical information and systems. Lacking centralized management of these keys, IT departments are often unable to account for or control information access within their secure shell networks. With a growing threat landscape, including advanced persistent threats (APTs) and malicious insiders, an organization's inability to properly manage access to its secure shell environment opens up the potential for network compromise or running afoul of compliance mandates.
With this new functionality, Universal SSH Key Manager enables full control over SSH user keys on the mainframe; including discovery, creation, removal, rotation and monitoring. As a multi-platform solution, Universal SSH Key Manager enables IT security teams to control access to their secure shell networks in Windows, Linux, Unix and IBM mainframe environments.
Key Facts:
First SSH key management solution for mainframes running IBM z/OS
Universal SSH Key Manager solves the full scope of SSH key governance challenges on the mainframe including:

Discovery: Locates and inventories all SSH keys and trust relationships throughout the network environment
Ongoing Management: Creates, removes and rotates keys from a single, centralized platform that offers full visibility and audit capability
Compliance: Enables compliance with key industry guidelines and federal regulations via strict audit capabilities and control over systems and information access
Risk Reduction: Greatly reduces the risk of catastrophic losses due to information theft, destruction and denial of service
Boosts Efficiency: Centralizes and simplifies SSH key management, cutting the amount of time and money IT spends on manually managing, rotating or creating keys
"Lack of proper management controls over secure shell authentication keys has emerged as one of the most significant identity and access control-related risk and compliance issues facing enterprises and governments today," said Tatu Ylönen, CEO of SSH Communications Security. "By extending Universal SSH Key Manager to support the mainframe, SSH Communications Security delivers the only SSH key management solution to the ubiquitous IBM z/OS product line."
"As compliance requirements grow more stringent, companies must take precautions against failing audits and being slapped with fines. Ensuring secure access to sensitive corporate data in the mainframe or network environment is essential to maintaining customer trust and avoiding the costly consequences of noncompliance with federal regulations," Charles Kolodgy, research vice president, IDC Research, said.
Founded in 1995, SSH Communications Security is the company that invented the SSH protocol - the gold standard protocol for data-in-transit security solutions. Today, over 3,000 customers across the globe, including seven of the Fortune 10, trust our Information Assurance Platform to secure the path to their information assets. We enable and enhance business for thousands of customers in multiple industries in the private and public sectors around the world. We operate in the Americas, Europe, and APAC regions, with headquarters located in Helsinki, Finland. The company shares (SSH1V) are quoted on the NASDAQ OMX Helsinki.





Advertise your product/service here!