News


< Back
Security : Technology : Information Systems :
Compliance Mapper Wins 2013 GRC Technology Innovation Award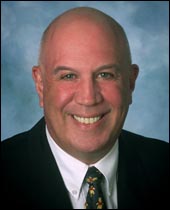 Steve Crutchley
CEO
C2CSmartCompliance


The 2013 GRC Technology Innovation Award process was intensely competitive with 57 submissions and only twelve awards. The award winners demonstrated thought leadership and innovative solutions.

The award described Compliance Mapper as: "A powerful GRC content mapping engine that allows an organization to graphically map regulatory and customer-generated content and click to establish bi-directional links. The organization can graphically map policies and procedures to regulations and standards. Compliance Mapper eliminates the need for generically mapped, document-based approaches and reduces the number of controls needed to validate GRC.
The mapping engine enables 'anything' across the GRC spectrum to be linked together such that the relationship(s) many levels deep can be seen. For example, an incident could be mapped to an asset that is linked to a procedure that addresses a policy that meets a requirement (standard or regulatory requirement).
Change a policy, regulation, standard or best practice in the GRC framework and see what is affected before making the change. C2C mapping technology highlights both direct mapping and indirect mappings ensuring all affected parties can be notified of possible changes, before a process or supporting document is 'knocked out' of compliance".

The powerful mapping engine coupled with the ease of content inclusion and flexible reporting enables visualization and efficient management of all legal, regulatory, and contractual requirements across the enterprise.

Steve Crutchley, CEO of C2CsmartCompliance stated: "True compliance infrastructure creation and the management of that framework requires the integration of many types of applications as well as content for it to be truly beneficial to work flow and cost effective. What we've strive to convey is that we understand business and how businesses operate. At C2CSmart we interpret the standards and regulations that best support business objectives and build out a custom, common operating compliance framework. Then we import a custom framework into Compliance Mapper£ in order to assist in mapping it out to selected control environments, allowing a company to measure against the best practices that support their business. This blended approach of software plus services, as a compliance solution, is continually being appreciated and validated by our growing international customer base. To be recognized for our enterprise architecture approach to GRC with a tool that makes everyone's job, in every department of a company, easier is a true and appreciated honor".

Michael Rasmussen, Founder and Chief Pundit of GRC 20/20 Research said; "Every organization does GRC but not every organization does GRC well. You will not find an organization that states it lacks governance, does not care about risk, and forgets about compliance. Organizations may not call it GRC – but they have GRC processes from the ad hoc to the mature. What makes a mature GRC approach – either at the departmental or enterprise level – different from an immature approach is how the organization utilizes process, technology, and information. Technology makes GRC and its individual components of governance, risk management, and compliance more effective, efficient, and agile". Compliance Mapper clearly helps to create a 'mature' GRC approach.





Advertise your product/service here!