News


< Back
Security : Technology : Network : Virtualized Environments
Virtualization Increases Productivity, Security and Efficiency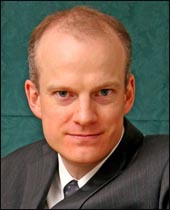 Jon Rolls
CTO of Enterprise
AppSense


AppSense, a leader in people-centric computing, has announced significant enhancements to its market leading Management Suite, newly rebranded as DesktopNow, including new enterprise features and capabilities.
Building on previous releases, DesktopNow demonstrates clear understanding of customer challenges and reaffirms the importance of people-centric manageability with a major focus on enterprise readiness, rapid adoption and product simplification. Together with AppSense's newest User Virtualization solutions, MobileNow and DataNow, DesktopNow enables organizations to implement solutions for a range of IT priorities including Windows 7 Migration, Desktop Optimization, BYOD, Mobile Data Access and User Rights Management.
"We looked at user virtualization and desktop configuration management when planning our Win 7 Migration," said Aaron Ortiz, Manager for the Enterprise Device Architecture, Sharp Healthcare. "AppSense has helped us create a better performing desktop with productivity gains especially by reducing login times. DesktopNow provides extra benefits with both desktop performance and user experience. We are getting a lot of positive feedback from end users, the clinicians, physicians, and even our own IT staff seeing satisfaction from devices using Win 7 and DesktopNow."
AppSense DesktopNow contains components for enhancing user productivity by providing a consistent user experience balanced with improved management and security in Windows desktop environments:
AppSense Application Manager: Control application access, ensure license compliance, manage user rights and control network and web access.
AppSense Environment Manager: Setup, configure, lockdown, self-heal and personalize user environments across multiple devices and locations.
AppSense Performance Manager: Optimize CPU and Memory usage, improve server density, reduce response times and enable hardware consolidation.
DesktopNow enables centralized management, setup & configuration, lockdown and personalization of any Windows desktop regardless of device, platform, delivery mechanism, or location. New Powershell and increased API support continue to allow enterprises to deploy granular and flexible management across their entire desktop estate. Customers using Microsoft System Center 2012 Suite will find tight integration across the DesktopNow platform designed to reduce costs, enable self-service supportability and eliminate complexity.
New Standalone AppSense Application Manager User Rights Management Edition
The AppSense Application Manager - User Rights Management Edition (URM) enables customers to purely focus on user rights management. This tailored standalone product provides a simple, cost-effective approach to privilege management. The URM edition eliminates unnecessary administrative accounts privileges, improves security and user productivity as well as reduces desktop TCO and support calls. The product provides simplified rights management and allows users to elevate installations of known good applications using new metadata functionality. AppSense Application Manager - User Rights Management Edition empowers IT to balance security with user flexibility. Learn more with the AppSense User Rights Management White Paper.
"We have re-engineered and rebranded our well known and trusted "AppSense Management Suite" to better adapt to change, and to reflect AppSense's dramatically expanded range of solutions," said Jon Rolls, CTO of Enterprise at AppSense. "Enterprise Consumerization has disrupted IT initiatives and DesktopNow provides more flexibility and scale to allow IT organizations to react."
AppSense, the people-centric computing company, is a leading global software provider of user virtualization solutions that transform organizations into productive mobile workforces securely governed by IT. AppSense works with customers to reduce IT complexity and enable enterprise consumerization with independent management of the user experience across all mobile devices and desktops. User virtualization improves the deployment, management and migration of multi-platform desktop and mobile environments. The company is headquartered in the United Kingdom with offices around the world.





Advertise your product/service here!