News


< Back
Security : Technology : Network : Data Masking
Axis Always Laser-focused on Data Masking

Axis Technology Software Cited by Gartner as Leading Niche Data Masking Solutions Provider for the Enterprise Market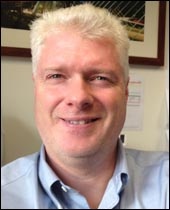 Mike Logan
President
Axis Technology Software


Axis Technology Software, LLC, a leading provider of enterprise data masking solutions, has been positioned by Gartner as a leading niche data masking solutions provider for the enterprise in its first-ever data masking Magic Quadrant report. In particular, Axis' DMsuite data masking platform was praised for its ease of use, as well as the fact that Axis is the only provider to offer an enterprise cloud-based solution.
As an early market pioneer and innovator, Axis has always remained laser-focused on data masking, and DMsuite has continually evolved to meet and exceed the needs of its clients. For that reason, some of the world's largest and well-known brands such as Morgan Stanley, Walgreens/ TakeCareHealth, TJX, and Gordon Food Service rely on DMsuite to protect their sensitive information and meet their data privacy compliance requirements.
"The fact that Gartner created a Magic Quadrant for data masking speaks volumes about how far the market has come," said Mike Logan, President of Axis Technology Software, LLC. "The reality is, many Fortune 500 companies are recognizing the value of DMsuite. The adoption rate of our product has grown by leaps and bounds, so chances are most consumers are doing business just about every day with a company that depends on DMsuite for its sensitive data protection."
In the Magic Quadrant, Gartner specifically cited Axis' strengths as the following:
DMsuite is a Web-based application, which enables multiple distributed user access to its features.
Axis has recently started offering cloud-style SDM as a service.
It offers a user-friendly visual interface, as well as easy-to-learn and easy-to-configure technology, at a reasonable price.
Axis masks Hadoop data.
Its consultants are available and willing to help implement and customize Axis' SDM to client needs.
DMsuite secures development, quality assurance, and third-party testing environments by removing confidential data and replacing it with realistic, fictitious data. Because the masking transformation is executed in memory, production data is not accessible within DMsuite™ or anywhere in the target environment, making DMsuite™ the most secure and effective data masking offering on the market today. It maintains referential integrity across business lines and different platforms such as Oracle, MSSQL, Cache, Hadoop, and file formats that include VSAM, Excel, delimited, and XML. DMsuite™ can be used straight out of the box, offering self-service provisioning functionality. DMsuite™ is Web-based and its central point of control enables easy operation, administration, logging, and auditing.
Axis Technology Software, LLC is a premier provider of data masking software and solutions for the enterprise. The company's flagship data masking platform, DMsuite™ is a product that profiles, provisions, and masks data with no programming required. Companies from the healthcare, financial services, retail and government industries rely on DMsuite™ to secure their non-production data, including Walgreens/ TakeCareHealth, Tufts Health Plan, The Capital Group, MEDai, Morgan Stanley, and TDAmeritrade. Axis Technology Software, LLC is headquartered in Boston, MA.





Advertise your product/service here!