News


< Back
Security : Patent : Identity Management : Fraud
Account Protection Beyond the Physical Check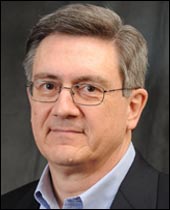 Dale Dabbs
CEO
EZShield


EZShield, a leader in identity management solutions, has announced EZShield Checking Account Protection (CAP), the market's only end-to-end service for banks and financial institutions to help their consumers protect against checking account fraud. In the event of any type of fraud associated with a checking account – including compromised ATM and debit cards – EZShield's world-class resolution service can immediately assist victims or act on their behalf to quickly and efficiently address the potential ramifications of fraud.
"It's hard to understand the impact fraud can have on your life until you experience it firsthand. I had to make daily trips to the bank for three weeks and ended up having to close my checking account," said Mary June Glenn, a victim of fraud and EZShield customer. "Through it all EZShield took care of me and helped advanced my stolen funds quickly. The company made me feel like a valued customer by helping me through a very difficult time. "
According to the 2011 American Bankers Association (ABA) Deposit Account Fraud Report, total attempted check fraud against banks' deposit accounts reached an estimated $11 billion in 2010. Actual check fraud losses amounted to an estimated $893 million.
EZShield's comprehensive Checking Account Protection service includes:
Certified Resolution Specialist – victims of any type of fraud associated with a checking account can rely upon the EZShield award winning team
72-hour Advancement of Funds – speedy advances of up to $25,000 for check fraud, and fraud tied to ATM or debit cards
Secure Online Wallet – to manage and protect personal information including driver's license and passport identification; bank account information; debit and ATM card information, and passwords; all information stored in a password protected, secure encrypted online account
Education & Preventive Measures – including timely tips to follow to help safeguard consumers against identity theft & fraud
"As criminal activity becomes more sophisticated, financial institutions and their customers must take the necessary steps to protect against fraud," said Dale Dabbs, CEO of EZShield. "Checking accounts are a prime target for criminals, and existing point solutions fall short of safeguarding all aspects of a checking account. With EZShield's Checking Account Protection service, banks that work with forward-looking companies can now address this growing need with a comprehensive solution that combines both customer education and resolution services to ensure peace of mind."
EZShield provides identity management solutions to consumers and small businesses through its network of strategic partners. EZShield's offerings deliver a full spectrum of identity management services, including data breach preparedness and response, internet and credit monitoring, protection from check and mail fraud, and identity restoration. This full-range of security functionality, offered on a flexible platform and backed by best-in-class service, enables EZShield partners to quickly and efficiently bring to market an integrated solution that is tailored to the unique needs of its customers.





Advertise your product/service here!