News


< Back
Security : Technology : Network : Devices
Private Internet on the Go

iTwin Connect Now Available, Providing Secure Network-Access and Restriction-Free and Private Browsing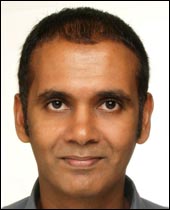 Lux Anantharaman
CEO
iTwin


iTwin, the company that created the award-winning iTwin Remote File Access solution – has announced the availability of iTwin Connect. iTwin Connect offers protected and unrestricted access to the Internet, as well as to home/corporate networks (virtual private network or VPN).
"With iTwin Connect users no longer have to worry about their online privacy when travelling, or worry about which online services are allowed in the places they travel to," says Lux Anantharaman, CEO of iTwin. "Now frequent travelers, businesspeople and exchange students can browse privately and without restrictions from anywhere in the world."
Key benefits of iTwin Connect include:
'Teleport Me': Browse privately and securely from untrusted networks and access blocked or geo-restricted sites and services from anywhere in the world. All traffic is directed through a private VPN tunnel to the home/office PC and the public Internet may then be accessed via the home/office PC's Internet connection. 'Teleport Me' also provides private access to the Internet through iTwin's dedicated network servers in United States, Europe or Asia/Pacific, if preferred.
Network Access: Personal, zero-configuration VPN for full bi-directional network access.
Military Grade Security: Rest easy with hardware-grade security and two-factor authentication.
Remote Desktop: Launch Windows® Remote Desktop with a single click to access applications (and their data) on the home/office PC.
No Monthly Fees: Enjoy unlimited usage with one time cost. No monthly subscription fees.

The iTwin Connect device consists of two identical halves. To install, simply plug the device into a USB port on the home/office PC. Detach one half of the device, which becomes the iTwin Connect "key", and carry it along. When on the go, plug this key into a laptop and a secure VPN tunnel is instantly formed to the home/office PC.
iTwin Connect is now available for $129 at iTwin.com and at Amazon.com.
iTwin specializes in simple network-privacy and security solutions. iTwin Remote File Access enables users to remotely access all their files and media from any online computer. iTwin SecureBox helps users to secure their files before uploading them to cloud storage. iTwin Connect enables users to fully access their PC remotely and browse privately & without geo-restrictions. All iTwin solutions provide 2-factor authentication and hardware-key based encryption, by leveraging the plug and play hardware-key.