News


< Back
Security : Technology : Network : Mobile
EnStream to Deploy SecureKey Authentication

Distribution agreement provides broad deployment of SecureKey's online authentication solutions through Canada's leading mobile service providers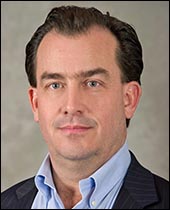 Charles Walton
CEO
EnStream


SecureKey Technologies has announced that it has completed an agreement with EnStream, a joint venture of Bell Mobility, Rogers Communications, and TELUS Corporation, to enable SecureKey authentication technology on mobile phones in Canada.
"We are excited to be working with EnStream and its mobile service provider partners to greatly expand the number of devices that will support SecureKey's authentication, identity and online payment solutions," said Charles Walton, CEO of SecureKey Technologies Inc. "Our solutions allow people to use real-world payment and identity cards with their mobile phones to enhance online security and payments in a simple and convenient manner."
SecureKey recently launched SecureKey Concierge, a new authentication service for the Government of Canada that enables Canadians to use their bank authentication credentials to obtain access to online government services like pension, tax and benefits. It is part of the Canadian Government's Federated Identity Management strategy, which promotes the interoperability of security credentials to create a lower cost, more convenient, and more secure authentication ecosystem for consumers and business. The EnStream partnership makes more devices available that can be used to enhance security and privacy for this and many other services.
"EnStream's mandate is to accelerate the adoption of secure, SIM-based NFC mobile payments in Canada through common platforms. Our partnership with SecureKey gives Canadians an innovative and valuable solution that can be used with services from government, healthcare providers and financial institutions," said Almis Ledas, COO of EnStream. "SecureKey is the first credential issuer to announce that it will make use of our ability to deploy secure credentials on SIM-based secure elements for mobile carriers in Canada."
The use of NFC-based contactless cards is growing rapidly as a global standard to enhance security and privacy, and reduce identity theft and fraud. By enabling its technology on mobile phones and tablets, SecureKey allows consumers and businesses to securely access online services and affect online payments simply using their mobile devices for enhanced security and authentication. Working with mobile wallets, SecureKey can also enable secure access to stored credentials, making the online experience more seamless.
Created to deliver secure and reliable payment capability over mobile handsets, EnStream LP provides a common mobile commerce interface between Canada's mobile carriers and the Canadian ecosystem for NFC (Near Field Communication) transactions. EnStream is a joint venture of Bell, Rogers and TELUS headquartered in Toronto, Canada.
SecureKey provides an innovative, cloud-based authentication service that enhances privacy and security for government, financial services, healthcare, telecoms and others. By embedding its security application in laptops, tablets, and mobile devices, SecureKey turns ordinary consumer devices into secure terminals for multifactor and federated authentication, using the security of chip-based identity and payment credentials. Highly scalable and consumer-friendly, SecureKey solutions enhance a wide range of online, mobile, and in-person identity and payment applications. SecureKey is a Privacy by Design (PbD) Ambassador based in Toronto, Canada, with backing from leading technology, payments and mobile industry network providers.





Advertise your product/service here!