News


< Back
Security : Technology : Network : Mobile
Centrify Delivers First Unified Identity Solution

New Centrify Cloud Services Integrate Mobile Device Management, Mobile Application Management and SaaS 'Zero Sign-On'; Selected by Samsung for Embedding in New Android-based Mobile Devices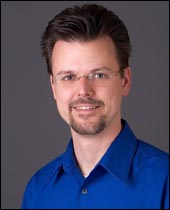 David McNeely
Senior Director of Product Management
Centrify


Centrify Corporation, a leader in Unified Identity Services across data center, cloud and mobile, has announced the general availability of Centrify for Mobile 2013 and Centrify for SaaS 2013, a set of integrated capabilities enabled by the Centrify Cloud Services platform that delivers secure, enterprise-class mobility with integrated application Single Sign-on (SSO) to improve security and increase workforce productivity in the enterprise.
Centrify's solution goes well beyond Mobile Device Management (MDM) and SaaS SSO to also provide comprehensive Mobile Application Management (MAM) and "Zero Sign-on" for browser-based applications and rich mobile applications, addressing the IT and user challenges surrounding "Bring Your Own Device" (BYOD) adoption and the explosion of cloud-based apps. As a result, Centrify delivers true mobile enablement for enterprise cloud, mobile and BYOD environments.
With these industry-first capabilities, Centrify's latest innovation has been chosen by Samsung Electronics Co, Ltd. to provide key enabling technology for Samsung's next generation mobile enterprise solution. See accompanying press release titled "Centrify and Samsung Partner to Deliver Industry's First Comprehensive, Enterprise-ready Mobile Solution for Work and Personal Use" issued by Centrify today. The solution will be demonstrated for the first time this week at the RSA Conference 2013 in San Francisco in Centrify's booth number 233; and at the Mobile World Congress 2013 in Barcelona in Centrify's stand 8.1A51 in App Planet - Hall 8.1 and in the Samsung stand.
According to Gartner, "Apps downloaded from public app stores for mobile devices disrupt today's IT security, application and procurement strategies. Bring your own application (BYOA) has become as important as bring your own device (BYOD) in the development of a comprehensive mobile strategy, and the trend toward BYOA has begun to affect desktop and Web applications as well. Enterprise app stores promise at least a partial solution." 1
Rapid employee adoption of SaaS and rich mobile applications combined with BYOD programs means that IT organizations increasingly don't own the endpoint devices or back-end application resources on their networks. At the same time, end users are increasingly challenged to deal with the password sprawl associated with the on-premise and cloud-based services they need to access to perform their jobs. A unified approach to managing an employee's digital identity that spans on-premise, cloud and mobile resources provides the visibility and control required for IT organizations to achieve compliance, reduce costs and mitigate risks, while also increasing productivity and securing access for their user centric, mobile workforce. The Centrify Cloud Services platform integrates application Single Sign-on, Mobile Device Management, Mobile Application Management, mobile authentication and Mobile Container Management services in a single solution that enables organizations to easily manage mobile and cloud initiatives via an infrastructure they already own — Active Directory.
"While a number of point products offer simple SSO to SaaS applications and basic MDM capability, the Centrify Cloud Services platform raises the bar in providing enterprises with true mobile enablement for their mobile and SaaS-driven environments with our Unified Identity Services," said David McNeely, Centrify senior director of product management. "With Centrify, users get to use the devices they choose and one-click Zero Sign-on to their apps to help them be more productive at work, while enterprise IT easily centrally manages and secures all these user-centric applications and devices on their networks. The unification of mobile and identity management truly enables today's changing mobile landscape."
Unified Identity Services for Mobile and SaaS Apps
Uniquely enabling organizations to manage mobile devices, mobile and web applications, and application authentication, the Centrify Cloud Services platform delivers unparalleled integration with existing Active Directory infrastructure, skill sets and processes. The Centrify Cloud Services platform enables both Centrify for Mobile and Centrify for SaaS, both of which have undergone major enhancements.
Centrify for Mobile 2013 includes new capabilities such as Mobile Authentication Services (MAS), Mobile Application Management (MAM) and Mobile Container Management (MCM); as well as updates to current MDM functionalities. Key new features include:
New Mobile Authentication Services (MAS) — Zero Sign-on authentication for mobile applications to cloud services leveraging Active Directory.
New Mobile Application Management (MAM) —a unified interface to manage both mobile and web applications, assign access rights based on roles, as well as auto-provision and de-provision mobile applications centrally. Additionally, includes enterprise app catalog with user self-service and support for 3rd party apps and custom apps.
Enhanced Mobile Device Management (MDM) — Expanded device management support for both Android and iOS platforms with full control over devices, auto-management of ActiveSync mailbox access control lists, and integration with Apple Configurator for mass or bulk deployment and remote management of iOS devices.
New Mobile Container Management (MCM) — Available to device manufacturers and service providers, MCM enables centralized management capabilities supporting secured containers to provide users with single sign-on for seamless access to mobile and web applications within the container. This provides the user with clear separate work and personal environments where enterprise IT can ensure proper security on the work environment without adversely affecting user privacy or usability of the personal device.
Unified Administration — Centrify Cloud Services delivers a unified administrative experience for Mobile Device Management and Mobile Container Management, as well as Mobile and Web application and application authentication management all through a single web console, the Centrify Cloud Manager.
Centrify for SaaS 2013 is now also generally available and allows users to securely utilize their existing Active Directory credentials to get SSO to their SaaS apps from a web browser running on any system, laptop or mobile device, whether the endpoint is on the corporate network or not. Centrify for SaaS supports hundreds of cloud-based apps, including Salesforce.com, WebEx, Box.net, and hundreds more. In addition, the service offers the robust MyCentrify portal where users obtain one-click access to all their SaaS apps from their PC, and can utilize self-service features that let them locate, lock or wipe their mobile devices, and also reset their Active Directory passwords or manage their Active Directory attributes. A mobile app version is also available on the Apple App Store and Google Play.
Pricing and Availability
Centrify for Mobile 2013 is available today from Centrify and authorized partners worldwide. It is priced at $3 per device per year, which includes technical support and access to feature updates. Centrify for SaaS 2013 is also available today and is priced at $4 per user per month.

Centrify provides Unified Identity Services across the data center, cloud and mobile that results in one single login for users and one unified identity infrastructure for IT. Centrify's solutions reduce costs and increase agility and security by leveraging an organization's existing identity infrastructure to enable centralized authentication, access control, privilege management, policy enforcement and compliance. Centrify customers typically reduce their costs associated with identity lifecycle management and compliance by more than 50 percent. With more than 4,500 customers worldwide, including 40 percent of the Fortune 50 and more than 60 Federal agencies, Centrify is deployed on more than one million server, application and mobile device resources on-premise and in the cloud.
[1 ] – Gartner, "Enterprise App Stores Can Increase the ROI of the App Portfolio," by Ian Finley, et al, Feb. 4, 2013.





Advertise your product/service here!