News


< Back
Security : Technology : Network : Mobile
OEM Partnership Embeds Mobile Solution in Samsung KNOX

Centrify and Samsung Partner to Deliver Industry's First Comprehensive, Enterprise-ready Mobile Solution for Work and Personal Use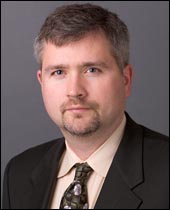 Tom Kemp
CEO
Centrify


Centrify Corporation, a leader in Unified Identity Services across data center, cloud and mobile, has announced that Samsung Electronics Co, Ltd., has selected Centrify to provide key enabling technology for Samsung's next generation mobile enterprise solution — Samsung KNOX. Announced by Samsung, Samsung KNOX is the industry's most comprehensive mobile solution for work and play that lets consumers easily separate their work and personal lives on their mobile devices, while giving enterprises enhanced security at all levels of the Android platform.
Samsung KNOX is a new Android-based solution designed from the ground up with security in mind to address advanced security requirements for the Android Platform. KNOX retains full compatibility with Android and the Google ecosystem while engineering fundamental security and management enhancements, including container technology that with one-click securely separates personal data on the device from corporate data and apps.
Through this OEM software license and marketing agreement, Centrify will enable multi-application SSO for mobile and web apps inside the Samsung KNOX container, allowing customers to use their existing infrastructure — Microsoft Active Directory (AD) — to manage KNOX containers, Samsung devices and role-based access to mobile applications centrally and easily. The Centrify and Samsung partnership also includes re-sale of Centrify premium mobile and SaaS Single Sign-on offerings via Samsung partners, as well as joint marketing to Samsung customers and partners.
The Centrify technology Samsung is embedding into its KNOX solution is also generally available as part of Centrify's latest Cloud Services release, Centrify for Mobile 2013. The solution is being publicly demonstrated for the first time at the RSA Conference 2013 in Booth 233; at the Mobile World Congress 2013 in Stand 8.1A51 in App Planet – Hall 8.1, as well as in the Samsung stand.
"Samsung selected Centrify because they are experts in integrating Active Directory with data center, cloud and mobile resources, and also because they uniquely deliver both mobile authentication and AD-based policy management of virtual containers in a single solution," said Dr. Injong Rhee, Senior Vice President, B2B R&D at Samsung Electronics. "The end result of this partnership between Samsung and Centrify is that consumers not only get the right mobile solution for work and play and the productivity gains of having one-click sign-on to their enterprise apps, but enterprise IT also leverages existing tools and skill sets to securely manage users' work containers while knowing there is a clean separation of enterprise and personal data."
As part of this OEM agreement, Centrify will help Samsung power the growth of an easy-to-use, developer kit and ISV app ecosystem for Android in the enterprise through the licensing of its Mobile Authentication Services (MAS) Software Development Kit (SDK) into the Samsung for Enterprise (SAFE) SDK Framework. This enables any Android app developer to use this SAFE mobile client SDK within their rich native mobile app to enable "Zero Sign-On" from devices running KNOX to their cloud-based applications. This Zero Sign-On goes beyond traditional SSO for devices enrolled in the Centrify Cloud Service, by allowing users one-click sign-on to enterprise apps without having to enter a username and password. ISVs such as Box, Catch, and Onvelop are part of a growing list of ecosystem partners which are in various stages of enhancing their apps using the Centrify MAS SDK to support Zero Sign-On inside Samsung KNOX containers.
"More than 150,000 businesses, including 92 percent of the Fortune 500, are using Box to collaborate and share business information," said Karen Appleton, VP of Business Development at Box. "Mobility and the cloud are accelerating the demand for elegant, intuitive services like Box that seamlessly connect users with their content in a secure environment. The deep integration of Centrify's MAS SDK and the Box mobile app delivers an enterprise application for managing and accessing business content across leading Samsung mobile devices. "
Together, Centrify and Samsung KNOX address the key concern regarding the Bring Your Own Device (BYOD) phenomena — how do users easily separate work and personal spaces on mobile devices? With the enterprise-ready Samsung KNOX, IT organizations benefit from truly secure and efficient work and play performance on the Android platform, including a separate environment for enterprise apps, FIPS-certified security, and enhanced multi-layer security. For consumers, KNOX enables increased productivity and efficiency with enhanced usability via an easy switch between work and personal environments, deep integration with the most up-to-date smartphone features, and a robust set of enterprise apps. Centrify extends Samsung's vision for KNOX by giving employees single click sign-on to enterprise apps inside the container and allows IT organizations to use Active Directory-based Mobile Container Management (MCM) and Mobile Device Management (MDM) as part of KNOX.
"We are excited to partner with Samsung on our shared vision of enterprise-class mobility and an application ecosystem that will improve security initiatives and increase workforce productivity for millions of enterprise employees," said Centrify CEO Tom Kemp. "Samsung's selection of Centrify validates our unique approach of delivering comprehensive SSO, mobile authentication and mobile container management services in a single solution. We look forward to a long-standing relationship with Samsung where its global customer base can benefit from the mobile security and role-based policy management that Centrify delivers through our nearly 10 years of experience."
Centrify provides Unified Identity Services across the data center, cloud and mobile that results in one single login for users and one unified identity infrastructure for IT. Centrify's solutions reduce costs and increase agility and security by leveraging an organization's existing identity infrastructure to enable centralized authentication, access control, privilege management, policy enforcement and compliance. Centrify customers typically reduce their costs associated with identity lifecycle management and compliance by more than 50 percent. With more than 4,500 customers worldwide, including 40 percent of the Fortune 50 and more than 60 Federal agencies, Centrify is deployed on more than one million server, application and mobile device resources on-premise and in the cloud.