News


< Back
Security : Technology : Network : Firewall
Enterprise Security Extended to Wireless Networks

New Wireless Access Points Protect Mobile Devices with Streamlined Policy Enforcement, Single Management Console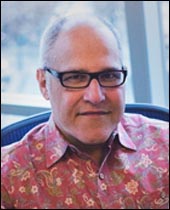 Roger Klorese
Director of Product Management
WatchGuard Technologies


WatchGuard Technologies, a global leader in manageable business security solutions, has announced the availability of two new Wireless Access Point products, providing customers with the same level of security for their wireless local access network (WLAN) traffic that they rely on for their traditional wired traffic.
More and more companies are incorporating bring-your-own-device (BYOD) policies in order to enable a mobile workforce and enhance productivity. Companies usually adopt complicated procedures to manage this growing trend, but these limited security measures are only effective within a virtual private network (VPN) or hard-wire connection.
This approach leaves mobile devices vulnerable to intrusion, viruses, and malware when connected to a wireless network. With threats on the rise and growing amounts of corporate data stored on workers' personal devices, it is more critical than ever that steps be taken to secure wireless infrastructure.

The new Wireless Access Points AP100 and AP200 extend the high-performing, best-in-class and policy-based management features, familiar to WatchGuard's smart firewall customers, to the wireless environment. This step offers customers the ability to accurately and easily apply security policies and changes to both wired and WLAN resources simultaneously, which is critical to enforcing security standards across the entire network infrastructure.

"Smartphones and tablets now account for about 25 percent of devices used for work, and companies need to protect these devices from threats as securely as they do wired devices," said Roger Klorese, director of product management at WatchGuard Technologies. "Our new Wireless Access Point products provide customers with our leading unified threat management features and enable them to apply security settings to their WLAN traffic easily and affordably."

With unified management tools, WatchGuard XTM customers can configure and manage their Wireless Access Points and XTM device from a single console, reducing setup time and maintenance costs. WatchGuard's familiar XTM security features, such as IPS, application control, WebBlocker and spamBlocker, can be applied to WLAN traffic to help customers achieve complete, scalable network security.

Since 1996, WatchGuard Technologies, Inc. has been a global leader of business security solutions that intelligently combine industry standard hardware, best-in-class security features, and policy-based management tools. WatchGuard provides easy-to-use but enterprise-powerful protection to hundreds of thousands of businesses worldwide.
The WatchGuard family of Smart Firewalls provides smart security through seamless integration of multiple security services, smart management by providing a single console for deploying and maintaining services, and smart performance to ensure that customers of all sizes can securely operate at the pace of business. WatchGuard products are backed by WatchGuard LiveSecurity(r) Service, an innovative support program. WatchGuard is headquartered in Seattle with offices throughout North America, Europe, Asia Pacific, and Latin America.





Advertise your product/service here!