News


< Back
Security : Technology : Network : Firewall
Thwart Advanced Attacks

Mandiant for Security Operations will integrate alerts from the Palo Alto Networks WildFire service to improve early detection and resolution of targeted attacks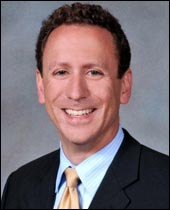 Dave Merkel
Chief Technology Officer
Mandiant


Mandiant, a leader in security incident response management, has announced that it will team with Palo Alto Networks, the network security company, to integrate Palo Alto Networks' next-generation firewalls and its WildFire modern malware prevention subscription with Mandiant's recently announced product, Mandiant for Security Operation.
The joint solution from Palo Alto Networks and Mandiant provides a holistic approach to thwart advanced attackers by integrating malware detection and prevention capabilities on the network with the ability to resolve security incidents on endpoints. With this integration, Mandiant for Security Operations will automatically generate Indicators of Compromise (IOC) based on malware alerts generated by the Palo Alto Networks platform and identify which endpoints have been compromised. WildFire modern malware prevention service uses the inherent advantages of Palo Alto Networks next-generation firewalls to find new types of malware that have never been seen before across all applications – not just Web and email. To date, WildFire has discovered more than 70,000 new malware files that had not been identified by existing anti-malware solutions.
"Our mutual customers view this joint solution as a significant advantage to creating actionable insights to assess risk, prevent threats, and improve security," said Chad Kinzelberg, senior vice president of business and corporate development, Palo Alto Networks. "We are also confident that this strategic partnership will continue to lead our industry in security intelligence for enterprise organizations."
Mandiant for Security Operations is an appliance-based solution that utilizes a lightweight agent deployed on endpoints to enable security teams to confidently detect, analyze and resolve security incidents in a fraction of the time it takes using conventional approaches.
Palo Alto Networks offers a subscription service for WildFire, the company's cloud-based modern malware prevention service. The WildFire service gives subscribers one-hour response times for the delivery of modern malware signatures, and integrated, on-box logging and reporting.
The enhanced response time ensures that the damage caused by attackers using "zero-day" malware is mitigated for Palo Alto Networks customers.
"The tactics of targeted attackers and well-funded adversaries are constantly evolving," said Mandiant's Chief Technology Officer, Dave Merkel. "With the integration of the WildFire subscription malware detection service and Mandiant for Security Operations, security professionals will now be able to respond to threats faster and automatically investigate alerts from WildFire so they can confirm and resolve targeted attacks as they are unfolding."
Mandiant is a leader in security incident response management. Headquartered in Alexandria, Virginia, with offices in New York, Los Angeles, San Francisco and Reston, Virginia, Mandiant provides products, professional services and education to Fortune 500 companies, financial institutions, government agencies, domestic and foreign police departments and the world's leading law firms. The authors of 12 books and quoted frequently by leading media organizations, Mandiant security consultants and engineers hold top government security clearances and certifications and advanced degrees from some of the most prestigious computer science universities.
Palo Alto Networks is the network security company. Its innovative platform enables enterprises, service providers, and government entities to secure their networks and safely enable the increasingly complex and rapidly growing number of applications running on their networks.
The core of Palo Alto Networks platform is its next-generation firewall, which delivers application, user, and content visibility and control integrated within the firewall through its proprietary hardware and software architecture. Palo Alto Networks products and services can address a broad range of network security requirements, from the data center to the network perimeter, as well as the distributed enterprise, which includes branch offices and a growing number of mobile devices. Palo Alto Networks products are used by more than 10,000 customers in over 100 countries.