News


< Back
Security : Technology : Network : Trusted Execution Environment
First Security Certification of a TEE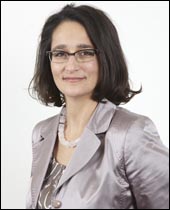 Claire Loiseaux
President
Trusted Labs


Trusted Labs, a leading expert in security consulting and evaluation, has announced it has provided the expertise to achieve the world's first security certification of a Trusted Execution Environment (TEE).
Trusted Labs supported Trustonic in identifying the security properties of their TEE product and developed the documentary evidence required by the CSPN[1] evaluation scheme. The Trustonic TEE certificate has been issued by the French IT security agency ANSSI[2] on January 2013.
A TEE is a secure execution environment for running sensitive operations on smart connected devices, isolated by hardware from the standard, general-purpose, operating system. TEEs have already been deployed in over one hundred million devices and many popular smartphones now include TEE technology as standard.
This achievement constitutes a milestone towards the TEE international Common Criteria certification. Since January 2012, Trusted Labs has been a major contributor to the TEE Protection Profile within the GlobalPlatform Device Committee; this profile is expected to enter a public review phase in March 2013.
"We are proud to contribute to building trust for the mobile industry", said Claire Loiseaux, President of Trusted Labs. "With this first certificate and the GlobalPlatform Protection Profile, we set the evaluation framework for TEE. Proven security of mobiles and services is launched. This opens new ways of thinking to security of mobile devices."
Jon Geater, CTO of Trustonic, said: "Trustonic demonstrates a world first in obtaining a security certification on a Trusted Execution Environment and it marks an important step for the industry as we enable assured trust in smart connected devices. With a mature technology and independent assurance, Trustonic cements its position as a strategic technology option."
Kevin Gillick, GlobalPlatform Executive Director said: "GlobalPlatform has worked to standardise the TEE over recent years, as we recognise the security and functional capabilities it has to offer the secure mobile services landscape. With GlobalPlatform's compliance program able to confirm TEE product compliance to our specifications, we are well placed to support the TEE industry in establishing its security certification framework. We look forward to the continued contribution of our members, such as Trusted Labs, in this activity and announcing further details in the coming months."
Trusted Labs is a world leader in security consulting and evaluation services with 14 years of experience in embedded systems and applications. We support network and transport operators, service providers, certification entities, silicon vendors, manufacturers of secure devices, terminals and Trusted Execution Environment (TEE) worldwide in defining, evaluating and achieving the security goals of their multi-applicative products, connected services and remote management solutions and infrastructures.
An expert in security for the components and devices involved in digital services – from mobile payment to e-ticketing, from identification to access control – Trusted Labs also helps customers imagine, formalize, design, and deploy their new services.
With a deep knowledge of embedded systems security and a strong ability to innovate, Trusted Labs integrates the latest research breakthroughs to efficiently address complex industrial issues, from security analysis to certification.
Trust. It's a simple word but a critical concept – especially when it comes to our connected lives... Without trust, the world is a more difficult place; when we can't trust it's harder to work, socialise, shop and even enjoy the entertainment we love. Bolt-on security causes friction and slows down our mobile lives, but with integral trust, we speed freely on our way to doing some pretty amazing things.
Trustonic integrates a new level of security directly into the connected devices closest to us. By securing trust directly into the devices through which we access our connected world, Trustonic is simplifying everything from mobile shopping to entertainment to collaborating with colleagues. That foundation of trust means it's even easier to do more of the things that make us who we are.
That's why companies like 20th Century Fox Home Entertainment, Cisco, Discretix, Good Technology, INSIDE Secure, Irdeto, MasterCard, NVIDIA, Samsung Electronics, Sprint, Symantec, and Wave Systems count on Trustonic to protect and unleash a wide variety of powerful, personalised services on your devices.
[1] Certification de Sécurité de Premier Niveau (First Level Security Certification).
[2] Agence Nationale de la Sécurité des Systèmes d'Information (French National Agency for IT Security).