News


< Back
Security : Technology : Network : Encryption
Certes Networks Selected to Protect Data in Motion

Certes Networks, in partnership with Gwelltek, chosen to protect network and data center traffic for French institutions over MPLS and Layer 2 networks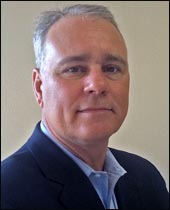 Thomas Gill
CEO
Certes Networks


Certes Networks, a leading developer of scalable network and cloud encryption solutions announced that two public institutions in France have selected Certes Networks' encryption solution to encrypt and authenticate data traversing their respective MPLS and Layer 2 networks. The projects were led locally by Gwelltek, a trusted technology provider and a Certes Networks reseller.

Founded in 2010 in partnership with Aduneo, Gwelltek has rapidly become a trusted network security consultant and solution provider throughout France. With over fifteen years of experience at the head of Phenix Informatique, Jean-François Le Leannec is a trusted advisor to many CIOs throughout the region and is known for partnering with technology leading companies in the fields of telecommunications, networking and security.

"Our clients take security very seriously, but they also need to maintain the performance and reliability of the network," said Jean-François Le Leannec, Managing Director of Gwelltek. "The Certes Networks solutions are ideal for customers who have critical requirements for both security and performance, and Certes alone allows them to meet both requirements without making changes to their existing networks."

Certes Networks' innovative policy and key management solution and multi-layer, wire-speed encryption appliances can secure any network or cloud infrastructure as a transparent overlay. This groundbreaking solution eliminates all of the tradeoffs that have traditionally accompanied network encryption, and allows organizations to follow the best practice of separating security and infrastructure management roles. The solution architecture also enables secure cloud migrations, allowing organizations to adopt secure cloud networking at their own pace.

"Protecting data in motion has long been a critical requirement for both Government agencies and Commercial organizations who face ever increasing threats to their information assets and communication readiness," said Thomas Gill, CEO of Certes Networks. "Our partnership with Gwelltek furthers our ability to meet the security needs of our customers throughout France."

Certes Networks protects data in motion. The company provides advanced data protection solutions for both physical and virtual networks that enable secure connectivity over any infrastructure without compromising performance or availability. Certes Networks has been recognized by several industry groups and analysts including being named as a Cool Vendor in Cloud Security by Gartner in 2012.





Advertise your product/service here!