News


< Back
Security : Technology : Information Systems :
Eliminate Silos and Extend Security Beyond IT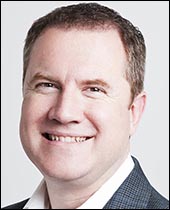 Steve Biskie
Co-founder and Managing Director
High Water Advisors


High Water Advisors, Inc., a consulting company specializing in enterprise governance, risk management, compliance (GRC) optimization has partnered with AlertEnterprise Inc., a leading provider of security convergence software for Enterprise Identity and Access Management and Critical Infrastructure Protection (CIP), to eliminate silos and extend security beyond IT.
These solutions will make intelligent, enterprise-wide security and real-time response a reality by aggregating historically disparate security-related data and processes into a single alerting and monitoring system integrated into key organizational processes.
AlertEnterprise offerings include their product suites Enterprise Guardian™ and Enterprise Sentry™. Enterprise Guardian is able to offer an agnostic solution that is able to link ERP systems with Physical Access Control and SCADA / Operational systems to deliver Critical Infrastructure Protection by eliminating silos within the organization. Enterprise Sentry software delivers true situational intelligence for Security Incident Management and Response. The solution links IT Security with Physical Access Controls, Badging Systems, Video Surveillance – CCTV and other Sensor Systems.
The team at High Water Advisors has helped more than 30% of the Fortune 100 and half of the Fortune Global 50 Most Admired Companies improve their enterprise governance and ultimately make GRC and audit processes less painful. Steve Biskie, co-founder and Managing Director, is a 20-year audit veteran and expert in SAP® ERP audit and security issues. Of the enterprise security challenges faced by most organizations, he says "although often operating under a single umbrella within the organization, security and related monitoring processes are made inherently ineffective by disparate technologies and inefficient through decentralized support teams. AlertEnterprise technology is the first solution I have seen that not only successfully solves this problem, but does so in real-time through the use of in-memory analytics."
"Cybersecurity and Critical Infrastructure Protection have become the most crucial issues for the extended enterprise today", says Jasvir Gill, Founder and CEO of AlertEnterprise. He goes on to add, "Companies have to focus on protecting their critical operating assets in order to stay in business. AlertEnterprise delivers a single solution to address Identity and Access Management across IT systems, Physical Access Control and Operational systems used in Chemical Plants, Utilities, Oil & Gas and many other areas. We are thrilled to leverage the services experience in the SAP market and the domain expertise of High Water Advisors to deliver a complete solution to our customers."
High Water Advisors is the world's premiere boutique consulting organization specializing in GRC and audit optimization. With a focus on organizations running complex ERP systems such as SAP® ERP, and a specialization in continuous monitoring, the company transforms GRC and audit processes. The firm consists of GRC and audit practitioners with a deep understanding of technology, and strives to provide rapid customer value through a combination of insight, integration, innovation, and inspiration. Headquartered in the United States, High Water Advisors has offices in Denver, Colorado and Vancouver, British Columbia.
AlertEnterprise delivers Security Convergence solutions for corporate and critical infrastructure protection. AlertEnterprise software enables rules-based correlation of complex threats across the domains of IT Security, Physical Security and Industrial Control Systems for contextual understanding of security events and timely, informed action. AlertEnterprise consolidates Identity and Access Management functions for true prevention of theft, fraud, sabotage and acts of terrorism. Jasvir Gill, Founder and CEO of AlertEnterprise, was also the Founder and CEO of Virsa Systems. Virsa was acquired by SAP to form the SAP GRC Product Line.





Advertise your product/service here!