News


< Back
Security : Technology : Software Development : Security Assessment
MetricStream Launches Zaplet

Zaplet apps will introduce new GRC functionalities, risk and compliance content, and risk intelligence using the power of cloud technology and community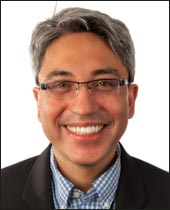 Anindo Banerjea
Vice President, Engineering
MetricStream, Inc.


MetricStream, the innovative Governance, Risk, and Compliance (GRC) solutions provider has announced that they will be launching their highly-anticipated new offering, Zaplet. The launch will take place at the company's upcoming industry conference, the MetricStream GRC Summit 2013, to be held from April 30 – May 1, 2013 at the Mandarin Oriental Hotel in Las Vegas, Nevada.
Zaplet is an open and flexible cloud platform and partner ecosystem that harnesses the power of Platform-as-a-Service to help developers and organizations quickly build, deploy, manage, and even sell a variety of specialized GRC applications. Each app can be designed to have its own unique data models, workflows, content, reports, dashboards, and templates that are tailored to address specific risk management and regulatory compliance requirements.
Through Zaplet, organizations will be able to quickly browse, choose, and purchase certified GRC apps in a seamless manner. They will also be able to collaborate with other customers to share app information and reviews, and provide a rating for each app. In turn, developers will be able to build, market, and distribute their apps with customer demos, free trials, and upgrades. They will also be able to access a wide set of resources in the form of developer kits, training materials, certification programs, and collaboration forums designed for the Zaplet developer community.
Zaplet was recently recognized at the 2013 GRC Technology Innovation Awards which is hosted by GRC 20/20 Research. Commenting on the awards, Michael Rasmussen, Chief GRC Pundit at GRC 20/20 Research said, "How an organization leverages technology says a lot about the maturity of its GRC approach. What's exciting is that there is such a diverse range of innovative GRC technologies today. Many are expanding into completely new areas – and that's what we wanted to recognize through our innovation awards. We received over 57 submissions – out of which MetricStream's Zaplet emerged as a winner for its ability to deliver "a GRC marketplace" for the exchange of ideas, content, and apps. We are excited to see how Zaplet grows and develops. In fact, we believe that it could be the Force.com of GRC."
A Zaplet app is a powerful offering comprised of:
The MetricStream GRC Platform which forms the underlying infrastructure, providing the necessary technology infrastructure, as well as reusable plug-and-play GRC components
A cloud-based development environment powered by the MetricStream Application Studio (AppStudio), which is a suite of high-level GRC application building blocks, tools, and component libraries
The GRC App Store, a web-based marketplace, where customers can seamlessly browse, learn, license, and run Zaplet applications
An ecosystem of partners who have created GRC applications, and can digitally distribute them to customers using the Zaplet development environment and app store
Capabilities including a robust security model, intuitive user interfaces, and web-based drag-and-drop tools for defining workflows and reports
The Zaplet ecosystem developing innovative GRC apps includes several MetricStream partners. RiskSpotlight, a UK-based risk management advisory firm, has used Zaplet to develop a world-class library of risks to support and strengthen Basel II compliance and Enterprise Risk Management (ERM) for its banking clients. Zaplet has also helped Entegration, a California-based technology company, develop ATTEST which is a powerful quality test management console designed to manage end-to-end test functions, scenarios, and data.
"Zaplet represents MetricStream's commitment to continual innovation and differentiation. We look forward to formally launching Zaplet at the MetricStream GRC Summit 2013," said Anindo Banerjea, Vice President Engineering at MetricStream. He continued, "Across the world, the cloud has opened up tremendous opportunities to collaborate and develop truly innovative and ground-breaking GRC apps. We are so excited to lead this revolution with Zaplet, which harnesses the best of today's cloud technology and developer community. Organizations, developers, and partners alike can easily and affordably build and sell apps that enable organizations to successfully manage their complex risk and compliance challenges."
MetricStream is a market leader in Enterprise-wide Governance, Risk, Compliance (GRC) and Quality Management Solutions for global corporations. MetricStream solutions are used by leading corporations such as UBS, P&G, Constellation Energy, Pfizer, Philips, BAE Systems, Twitter, SanDisk, Cummins and Sonic Automotive in diverse industries such as Financial Services, Healthcare, Life Sciences, Energy and Utilities, Food, Retail, CPG, Government, Hi-tech and Manufacturing to manage their risk management programs, quality processes, regulatory and industry-mandated compliance and corporate governance initiatives, as well as several million compliance professionals worldwide via the www.ComplianceOnline.com portal. MetricStream is headquartered in Palo Alto, California.





Advertise your product/service here!