News


< Back
Security : SIEM : :
ManageEngine Fortifies EventLog Analyzer

SIEM Solution Monitors All Changes to Critical System Folders, Files in Real Time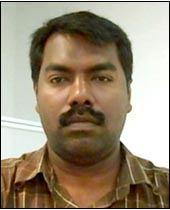 Chenthil Kumaran
Product Manager
ManageEngine


ManageEngine, the real-time IT management company, has announced it has added file integrity monitoring to EventLog Analyzer, the company's IT compliance and log management software for SIEM. Fortified with file integrity monitoring, EventLog Analyzer now lets organizations monitor their critical folders and files in real time to prevent sensitive data from being compromised and to fulfill regulatory compliance requirements.
Thwarting data breaches and meeting stringent compliance requirements have always been challenges for enterprises. When unauthorized or disgruntled users access and misuse social security numbers, financial records and other sensitive information, the data breach often inflicts irreparable harm to a company and its stakeholders. Meanwhile, the Payment Card Industry Data Security Standard (PCI DSS), Sarbanes-Oxley (SOX), Health Insurance Portability and Accountability Act (HIPAA) and other regulatory mandates have made it mandatory for companies to monitor all changes that happen to their files and folders in real time.
"The file integrity monitoring capabilities of EventLog Analyzer help companies centralize control of their data across their IT infrastructure as well as comply with regulatory bodies," said Chenthil Kumaran, product manager, ManageEngine. "By adding file integrity monitoring to our SIEM solution, we can help customers effectively mitigate complex security challenges and also enhance their network security posture with a single, cost-effective SIEM solution."
Real-Time File Integrity Monitoring Using EventLog Analyzer
The latest version of EventLog Analyzer introduces advanced, real-time file integrity monitoring that uses agent-based log collection techniques to let security professionals centrally track all changes happening to their files and folders. Now, EventLog Analyzer users will know, in real time, when files and folders are created, accessed, viewed, deleted, renamed and modified, and when ownership, permissions and attributes are changed.
EventLog Analyzer's file integrity monitoring capabilities include:
Total File Integrity runs a thorough check on files and folders to determine if they are intact by scanning the contents, attributes, permissions, ownership, size and more.
Baseline Integrity Monitoring creates a baseline for files and folders for precise integrity checking. All files and folders are matched with the baseline to detect changes during integrity scans.
Monitors All File and Folder Types including executable files, folders, system configuration files, content files, zipped files, zipped folders and more.
Complete Audit Trail includes all changes that happen on files and folders. The complete audit trail answers the "what, when, where and how" of all changes in real time.
Meets Compliance Requirements including PCI DSS, SOX, HIPAA, Federal Information Security Management Act (FISMA) and more.
File Integrity Reporting generates detailed reports with precise integrity details in multiple report formats, including PDF and CSV.
File Tampering Check uses the file integrity capability to monitor file checksums — MD5 and SHA-1 — as a safety measure against file tampering.
Pricing and Availability
EventLog Analyzer 8.5 with file integrity monitoring is available immediately. EventLog Analyzer starts at $395 for 10 hosts and is available for download. A fully functional, 30-day trial version is also available for download.
About ManageEngine EventLog Analyzer
EventLog Analyzer is a web-based, real-time, log monitoring and compliance management solution for Security Information Event Management (SIEM) that improves internal network security and helps you to comply with the latest IT audit requirement.
ManageEngine delivers the real-time IT management tools that empower an IT team to meet an organization's need for real-time services and support. Worldwide, more than 72,000 established and emerging enterprises — including more than 60 percent of the Fortune 500 — rely on ManageEngine products to ensure the optimal performance of their critical IT infrastructure, including networks, servers, applications, desktops and more. ManageEngine is a division of Zoho Corp. with offices worldwide, including the United States, India, Japan and China.





Advertise your product/service here!