News


< Back
Security : Technology : Network : Mobile
Mobile Security Client Market Forecast to Hit $2.9 Billion by 2017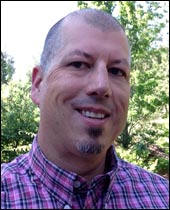 Jeff Wilson
Principal Analyst, Security
Infonetics


Market research firm Infonetics Research released excerpts from its Mobile Device Security Client Software market size and forecasts report, which tracks enterprise and consumer security client software for mobile devices.
"Real threats to mobile devices are active in the wild, pushing mobile security top of mind for enterprises and consumers looking to manage and protect the data and applications on their mobile devices," notes Jeff Wilson, principal analyst for security at Infonetics Research.
"Over the next 5 years, we anticipate that over 7 billion new smartphones and tablets will ship worldwide, ratcheting up hackers' interest in mobile devices," continues Wilson, "And as a result, we expect sales of mobile device security client software to soar, reaching $2.9 billion by 2017."
MOBILE SECURITY MARKET HIGHLIGHTS
Worldwide revenue for mobile security clients rose 58.7% in 2012, to $964 million
North America, which leads spending in nearly every security market Infonetics tracks, isn't expected to take the revenue lead in the mobile security client space until 2016-2017
The CAGR for consumer clients from 2012 to 2017 (28%) is forecast by Infonetics to outpace that of enterprise clients (20%)
There are currently many players in the mobile security client market, including familiar names Symantec, McAfee, Kaspersky, Trend Micro, Juniper, and Citrix, but no breakaway leader
Enterprise vendors with major footprints in SSL VPNs such as Cisco, Juniper, F5, SonicWALL, and Check Point are anticipated to use mobile SSL VPN clients as a wedge to enter the larger mobile security client space
REPORT SYNOPSIS
Infonetics' biannual mobile security client report provides regional and worldwide market size, forecasts through 2017, analysis, and trends for the enterprise and consumer mobile device security client software markets. The report tracks revenue, licenses, and revenue per license by quarter.
Infonetics Research is an international market research and consulting firm serving the communications industry since 1990. A leader in defining and tracking emerging and established technologies in all world regions, Infonetics helps clients plan, strategize, and compete effectively.





Advertise your product/service here!