News


< Back
Security : Department of Homeland Security : Policy Management :
Use of Anti-Terrorism Technology Urged at Public Events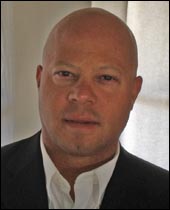 Kelly Crawford
Director of Training
Raptor Detection Technologies


In the wake of the shocking bombing attacks at this year's Boston Marathon and heightened concern about future threats to public events, transportation systems and critical infrastructure, a spokesman for ­Raptor Detection Technologies, LLC has issued a statement calling for an enhanced anti-terrorism technology presence at high-profile public events.
Kelly Crawford, Director of Training for Raptor and a former Marine Explosive Ordnance Disposal (EOD) Technician, specializing in explosives detection and mitigation, said that "Simple, easy-to-use incident prevention technology exists today that can be employed on site by military, law enforcement and security details with minimal training.
Recent advances in nanotechnology enable us to determine whether or not a person, package or vehicle, is carrying or has come in contact with dangerous or explosive materials within seconds. Obviously, as we have learned from recent tragic events, not every crisis can be averted, but clearly we can be more proactive on the prevention side to lessen the risk of such catastrophic incidents taking place in public places. Detecting potential threats is a critical gap. If a threat is detected, we have an opportunity to mitigate.
Raptor's SAFE-T (Substance Activated Fast Evaluation Technology) is designated a "Qualified Antiterrorism Technology" by the U.S. Department of Homeland Security (DHS) and currently supplied by Raptor to the United States Army Armament, Research, Development, and Engineering Command and the US Navy's Explosive Ordnance Division. SAFE-T is based on a patented nanotechnology called molecularly imprinted polymers (MIPs). MIPs are capable of selectively sensing even microscopic amounts of explosives or other molecules that are dangerous for humans and the environment, such as toxins, chemical agents, biological agents, pesticides, poisons, and explosives.
The detection capability provided by Raptor's SAFE-T® products greatly enhance the ability of first responders to meet terrorist threats. With SAFE-T products, detection of explosive threats is as simple as looking for a visible color change when a SAFE-T Wipe or Spray is used.
"Our goal," added Crawford, "is to help those who protect us to perform their jobs as efficiently and safely as possible." In essence, deployment of SAFE-T allows every security screener and law enforcement officer to become a mobile explosive detector. The technology also supports K9 units by actually identifying the explosive threat.
Raptor's SAFE-T products produce a dramatic color change reaction that is visible with the naked eye when they detect target molecules – such as dangerous materials used in terrorist attacks. If a trace amount of explosive material is present on a person's skin, or finger, for example, it may capture a visible, colorful fingerprint when it touches MIP material. This color change is visibly detectable within seconds of exposure.
Outside of military uses, Raptor's SAFE?T MIP sensors are available to law enforcement, security and first responders. SAFE-T products can be purchased in various forms, including SAFE-T Spray and Wipes. Kits are available and are configured to meet the specific requirement of the customer.
SAFE-T MIPs are robust, stable and can be used in harsh environments. Additionally, they are inexpensive, safe to produce and can be sprayed, printed or spin-coated into commercial devices for the detection of a wide range of dangerous substances. Other potential uses for SAFE-T MIPs include aviation and public transit security, access control and incorporation into event tickets. The incremental costs are low, creating a viable alternative to expensive equipment that requires power, maintenance and ongoing recalibration and extensive training.
Raptor Detection Technologies, LLC is strategically positioned to meet the needs of both government and private sector entities that require security solutions. The Company's SAFE-T line of products and other technologies offer robust detection and forensics collection solutions as tested by world-renowned universities and the US military. Raptor Detection Technologies is dedicated to the continued development of products with enhanced capability and solutions that meet homeland security's rapidly changing needs. The Company is headquartered in Columbia, MD.