News


< Back
Security : Technology : Brand Integrity :
OpSec Security Selected for Online Brand Protection

Program Identifies and Pursues Enforcement of Unauthorized Dealers to Preserve Product Value and Brand Integrity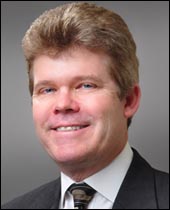 Greg Miller
President, Brand and Transaction Security
OpSec Security


OpSec Security, Inc., a global leader in anti-counterfeiting and brand protection, has announced that it was selected by Audio Plus Services, a leading high-end A/V distribution solution, to spearhead an online brand protection program to protect its products from unauthorized dealers and to uphold the brand integrity of its participating manufacturers.
The program includes management of authorized dealers, enforcement of the Minimum Advertised Price (MAP) policy, and identification and enforcement of unauthorized dealers for 14 of the distributor's top products.
"Protecting the integrity of our participating brands and ensuring they make a fair return on their investments are top priorities. We needed a true partner that would help us deliver on those promises and bring unauthorized dealers to justice," said John Bevier, NSM, Audio Plus Services. "OpSec does more than identify unauthorized dealers; they go the extra mile to provide us with the information necessary to take legal action. In just the first four months of our partnership, we successfully removed 30 offenders from the web."

Audio Plus Services is a high-end A/V distribution solution working with leading brands such as Focal and Cambridge Audio. To protect these brands, the company leverages OpSec's Online Brand Protection solutions and services, which include e-commerce monitoring to identify unauthorized product sales. In addition, the OpSec team partners with Audio Plus Services to formulate and execute a proactive online enforcement strategy, equipping them with the intelligence and resources necessary to take legal action and shut down the websites of unauthorized dealers.

"The anonymity of the Internet not only facilitates the sale of goods by illegitimate dealers, but its global nature introduces challenges in maintaining control of the supply chain," said Greg Miller, president, Brand and Transaction Security, OpSec Security. "Audio Plus Services is serious about protecting the brand integrity and value of their manufacturers' products. We are proud to partner with them to deliver an online brand protection program that accomplishes this goal from start to finish."
Established in 1979, Audio Plus Services is a leading North American importer and distributor of premium consumer electronics brands. Based in Montreal with U.S facilities in Champlain, NY, Audio Plus has sales personnel located throughout the United States to professionally service their active roster of more than 300 specialty A/V dealers.

Audio Plus specializes in products and services for the audio, home theater and custom integration (CI) market – both residential and commercial – for North America. Their prestigious lineup of exclusive brands includes: Cambridge Audio, Crystal Cable, Devialet, Focal Home, Focal Professional, Focal Multimedia, Kanto, Micromega, Mordaunt-Short, Pathos, Siltech, and Solid Tech.

OpSec Security, Inc. is the market leader in fighting counterfeits for brands, transaction cards and government documents and currency. OpSec delivers a comprehensive suite of end-to-end solutions, including advanced physical security technologies, supply chain track and trace services, and online and e-commerce monitoring and analysis for more than 300 companies across industry sectors and 50 governments worldwide. OpSec is a wholly-owned division of OpSec Security Group plc (London AIM: OSG) and operates manufacturing and software development facilities and laboratories in the USA and the UK, and Germany and has sales operations in the Americas, Europe, and Asia.





Advertise your product/service here!