News


< Back
Security : Policy Management : Network :
Tufin Primed for Market Growth

New Partner Portal, More Incentives and Additional Rebates for Top Performers Reflect Tufin's Commitment to the Channel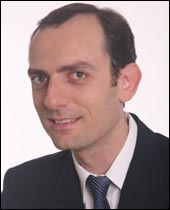 Ruvi Kitov
CEO
Tufin Technologies


Tufin Technologies, a leading provider of Security Policy Management solutions, has announced enhancements to its Channel Program. Partners that recognize the opportunity presented by Tufin's ability to automate business-critical network security processes will be strongly rewarded for supporting its momentum as Tufin solutions become more deeply woven into the fabric of IT Operations.
The new Channel Program includes:
Enhanced incentives for immediate deal registration
Higher rebates for partners that sell the entire Tufin Security Suite (TSS)
Increased margin for partners that focus on Tufin
The introduction of a new 'Authorized' class of partner
Channel margins for the sale of Tufin professional services
"As our customers continue to shift their focus from cleaning up firewall rule bases to managing application connectivity, many new fronts are created where our partners can add value," said Ruvi Kitov, CEO, Tufin. "The changes we made enable our partners to fully capitalize on those opportunities as our solutions continue to impact a bigger set of IT stakeholders. In addition to our current Gold and Silver levels, we also introduced a new 'Authorized' class of partners to expand the program and make it easy for any VAR to benefit from the strong demand for firewall management."
Tufin uses an application-oriented approach to policy management to simplify and streamline firewall operations. It is composed of three fully integrated products:
SecureApp delivers a new approach managing the network connectivity and security requirements of enterprise applications. By separating business requirements from the underlying firewall, switch and router policies, SecureApp helps IT teams to simplify operations, accelerate service delivery, assure business continuity, and monitor compliance.
SecureChange enables companies to automate security change management and risk analysis for the network. With SecureChange, companies can automate business processes to proactively enforce security policies and support governance initiatives.
SecureTrack is a security operations management solution that automates policy management for a wide set of network infrastructure including network and next-generation firewalls, routers, switches, load balancers, and web proxies. SecureTrack eliminates routine, manual tasks and assures security, business continuity, and continuous compliance with internal and regulatory requirements.
Later in this year, Tufin will be unveiling its new partner portal, intended to completely automate the deal registration process and provide much greater autonomy and self- service.
"The evolution of Tufin's solution set reveals that it's a company with its finger on the pulse of the network security industry", said Brent Vinch, President, ENC. "Tufin's focus on automating business processes is aligned with what we are seeing in the market place, and provides us with significant opportunities to add additional value to our customers as they move forward with high profile, business-critical automation initiatives. We have been able to generate a solid pipeline of Tufin related business in a very short amount of time, and the excitement around the product has us very interested".
Tufin is the leading provider of Security Policy Management solutions that enable companies to cost-effectively manage their firewall, switch and router policies, reduce security and business continuity risks, and ensure Continuous Compliance with regulatory standards.
The award-winning Tufin Security Suite provides security teams with powerful automation that slashes the time and costs spent managing change and successfully passing audits. Founded in 2005, Tufin serves more than 1,200 customers in industries from telecom and financial services to energy, transportation and pharmaceuticals. Tufin partners with leading vendors including Check Point, Cisco, Juniper Networks, Palo Alto Networks, Fortinet, F5, Blue Coat, McAfee and BMC Software, and is known for technological innovation and dedicated customer service.