News


< Back
Security : Policy Management : Network :
Tufin Recognized for Leadership, Innovation and Business Expansion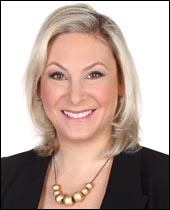 Julie Shafiki
Vice President of Marketing
Tufin Technologies


Tufin Technologies, the market leading provider of Security Policy Management solutions, announced that Network Products Guide, the IT industry's premier technology research and advisory guide, named Tufin a winner in three categories in the 8th Annual 2013 Hot Companies and Best Products Awards.
Having received 'Hot Companies' honors from Network Products Guide in the past, Tufin was recognized once again for its innovation, market leadership, and ability to execute, receiving Silver honors for 'Most Innovative Company', Bronze Honors for 'Best Business Expansion', and Honorable Mention in the 'Hot Companies' category. Network Products Guide honors achievements and recognitions in every facet of the IT industry. Winners from all over the world were honored in Las Vegas on Tuesday, May 7, 2013 during the 8th annual dinner and presentations.
"Network Product's Guide is famous for its peer-driven approach, so being recognized in so many categories - and for years running - is a huge honor," said Julie Shafiki, Vice President of Marketing, Tufin. "With the Security Policy Management market at a crossroads, we are seeing a major groundswell for security solutions that can also increase business agility. These honors validate that we have correctly anticipated the future of the market, and we look forward to sharing our progress with our peers."
Founded in 2005, Tufin™ is the leading provider of Security Policy Management solutions that automate business-critical network security processes. More than 1,200 companies have deployed the Tufin Security Suite to reduce IT risk, increase business agility and ensure network security policies are in Continuous Compliance with internal and regulatory mandates.
Tufin uses an application-oriented approach to policy management to simplify and streamline firewall operations. Its flagship solution, the Tufin Security Suite, is composed of three fully integrated products:
SecureApp delivers a new approach managing the network connectivity and security requirements of enterprise applications. By separating business requirements from the underlying firewall, switch and router policies, SecureApp helps IT teams to simplify operations, accelerate service delivery, assure business continuity, and monitor compliance.
SecureChange enables companies to automate security change management and risk analysis for the network. With SecureChange, companies can automate business processes to proactively enforce security policies and support governance initiatives.
SecureTrack is a security operations management solution that automates policy management for a wide set of network infrastructure including network and next-generation firewalls, routers, switches, load balancers, and web proxies. SecureTrack eliminates routine, manual tasks and assures security, business continuity, and continuous compliance with internal and regulatory requirements.
An annual achievements and recognition awards program with active participation from a broad spectrum of industry voices, the coveted annual Hot Companies and Best Products recognition program encompasses the world's best in organizational performance, products and services, hot technologies, executives and management teams, successful deployments, product management and engineering, customer satisfaction, and public relations in every area of information technology.
As industry's leading technology research and advisory publication, Network Products Guide plays a vital role in keeping decision makers and end-users informed of the choices they can make in all areas of information technology. You will discover a wealth of information and tools in this guide including the best products and services, roadmaps, industry directions, technology advancements and independent product evaluations that facilitate in making the most pertinent technology decisions impacting business and personal goals. The guide follows conscientious research methodologies developed and enhanced by industry experts.
Tufin is the leading provider of Security Policy Management solutions that enable companies to cost-effectively manage their firewall, switch and router policies, reduce security and business continuity risks, and ensure Continuous Compliance with regulatory standards. The award-winning Tufin Security Suite provides security teams with powerful automation that slashes the time and costs spent managing change and successfully passing audits. Founded in 2005, Tufin serves more than 1,200 customers in industries from telecom and financial services to energy, transportation and pharmaceuticals. Tufin partners with leading vendors including Check Point, Cisco, Juniper Networks, Palo Alto Networks, Fortinet, F5, Blue Coat, McAfee and BMC Software, and is known for technological innovation and dedicated customer service.





Advertise your product/service here!