News


< Back
Security : Technology : Email :
Halon Secure Load Balancer is Simple to Implement

Halon Secure Load Balancer, part of Halon's Software Security Suite of products, securely distributes incoming data traffic and acts as first line of defense against malicious attacks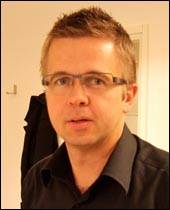 Peter Falck
CEO
Halon Security


Halon, a technology leader in email security solutions, routers and load balancers, has announced the launch of Halon Secure Load Balancer. A load balancer acts as a first line of defense against attempted attacks to overload servers and network peripherals. The Halon SecureLoad Balancer distributes incoming data traffic to resources that can process the traffic more efficiently, resulting in a more secure process.
"The Halon Secure Load Balancer is simple to implement and easy to work with on a daily basis," said Anders Lindborg, System Administrator at Sandviken Energi. "We suffered major issues with recurrent overloading of our servers, and the Halon Secure Load Balancer solved this problem right away. The performance exceeded our expectations immediately and provides the scalability we need."
As unwanted email increases, so does the pressure placed on company resources. The majority of web hosting and cloud services providers face the virtual avalanche of email-based spam, trojans, malware and viruses. Free and open source software is often used to fight spam, but it requires vast amounts of resources to manage and decreases efficiency.
The Halon Secure Load Balancer possesses an intuitive interface with lightning fast performance, cluster functionality, world class security and is based on modern standards such as IPv6.It is built to meet the requirements of customers and organizations of all sizes. The Halon Secure Load Balancer is most commonly used in DNS servers, Terminal Server and web traffic where websites communicate via an encrypted connection over SSL certificates that can be separated in the Load Balancer to specific web servers with higher capacities.
"We believe in open modern standards, combined with clear and easy-to-use interfaces and the Halon Secure Load Balancer continues in this tradition," said Peter Falck, CEO, Halon. "We have learned from the development of our Security Router firewalls and applied it to the Load Balancer resulting in a fast, protected and fluid operating solution."
Easily exploited bugs and security holes in many other solutions currently on the market leave organizations vulnerable. The Halon Secure Load Balancer can be run as a virtual server on an existing virtualization platform such as VMware. It is also offered as a physical appliance solution that can be sited in a data center.
Halon is the most prominent and technology leader of e-mail security, Security Routers and Load Balancer. The company has award-winning e-mail security solutions, powered by insights and feedback from user's at large hosting providers, non-commercial and government organizations, municipalities and companies of all sizes providing protection for millions of users world-wide.
The product platform in the Software Security Suite is flexible and easy to integrate via API´s, even VMware Ready® and fully IPv6 supported. The suite provides secure business solutions the easy way. We increase valuable time for users with high expectations and our excellent performance makes it a PERFECT fit for hosting and service providers.