News


< Back
Security : SIEM : :
Digital Theft Detection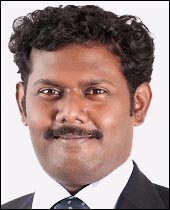 Dev Anand
Director of Product Management
ManageEngine


ManageEngine, the real-time IT management company, has announced the security information and event management (SIEM) plug-in module for OpManager, its data center infrastructure management (DCIM) software. The plug-in is actually EventLog Analyzer, ManageEngine's SIEM software, and it expands OpManager's scope to include IT compliance and security against digital thefts as well as adherence to various regulatory acts such as PCI DSS, HIPAA and SOX.
Today, data centers power the entire business operations of most large enterprises. Monitoring the systems, devices and applications alone is not sufficient to ensure compliance and security. IT managers should also monitor the log data generated by those systems, devices and applications. Leveraging that critical log information can help organizations proactively mitigate data theft and comply with the stringent requirements set by the regulatory bodies, such as PCI DSS, SOX, HIPAA, ISO 27001 and FISMA.
The SIEM plug-in leverages OpManager's discovery engine to discover all the systems, devices and applications. The SIEM plug-in then monitors — in real time — all of the system, device and application logs for illegal access, threshold violations, network anomalies, policy changes and more. Core capabilities of the SIEM plug-in include centralized universal log collection, out-of-the-box compliance reports, user monitoring, event correlation, real-time threat notifications, log forensics and archiving. The EventLog Analyzer software powering the SIEM plug-in has won Info Security 2014 Global Excellence Awards, a WindowSecurity.com Gold Award and more.
"Last year, U.S. retail giant Target paid around $420 million because someone hacked into its data center and stole sensitive consumer data," said Dev Anand, director of product management at ManageEngine. "With data center consolidation and consumerization on the rise, digital thefts are bound to hit traditional enterprise IT, so data center and IT managers must safeguard their IT assets. For the 12,000-plus medium and large enterprises using OpManager, the SIEM plug-in will ensure real-time visibility into data center performance and network security from a single console."
About OpManager
ManageEngine OpManager is a network management platform that helps large enterprises, service providers and SMEs manage their data centers and IT infrastructure efficiently and cost effectively. Automated workflows, intelligent alerting engines, configurable discovery rules, and extendable templates enable IT teams to setup a 24x7 monitoring system within hours of installation. Do-it-yourself plug-ins extend the scope of management to include network change and configuration management and IP address management as well as monitoring of networks, applications, databases, virtualization and NetFlow-based bandwidth.
About EventLog Analyzer
ManageEngine EventLog Analyzer is a web-based, real-time, log monitoring and compliance management solution for security information and event management (SIEM) that improves internal network security and helps organizations comply with the latest IT audit requirements.
About ManageEngine
ManageEngine delivers the real-time IT management tools that empower an IT team to meet an organization's need for real-time services and support. Worldwide, more than 90,000 established and emerging customers — including more than 60 percent of the Fortune 500 — rely on ManageEngine products to ensure the optimal performance of their critical IT infrastructure, including networks, servers, applications, desktops and more. Another 300,000-plus admins optimize their IT using the free editions of ManageEngine products. ManageEngine is a division of Zoho Corp. with offices worldwide, including the United States, United Kingdom, India, Japan and China.





Advertise your product/service here!