News


< Back
Security : Technology : Network : Cloud
Key Security Tool for Business

Improved Patch, Asset, Configuration and Vulnerability Management Capabilities to Drive Key Security Tool for Business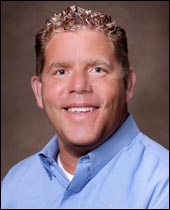 Peter Stewart
CEO
TraceSecurity


TraceSecurity, a pioneer in cloud-based IT governance, risk and compliance (GRC) solutions, and GFI Software, one of the world's largest providers of affordable and easy-to-use IT solutions for small to mid-sized businesses, have announced that they have reached a joint product development agreement. Under terms of the contract, TraceSecurity will integrate GFI's network security scanner and patch management capabilities into TraceSecurity's flagship security and compliance software solution, TraceCSO.
"There is a clear winner in this strategy," said Peter Stewart, president and CEO of TraceSecurity, in making today's announcement. "And, that 'winner' is our customers and GFI Software clients around the world. This development agreement represents a quantum leap forward for us in the level of technical detail that we can provide to TraceCSO customers."
As a result of the integration efforts with GFI's scanner and patch management tools, TraceCSO clients will be able to use the TraceSecurity software solution as a deployment engine for security updates, and a data collection tool to help drive system inventory and improve configuration and vulnerability scanning. Expected enhancements will cover the following:
Patch Management – Most organizations today struggle with third-party software updates. This development will provide visibility into the risk profile across technical systems, providing a mechanism for remediating patch management through cloud-based, centralized resources.
Asset Management – This generally highly technical and manually driven inventorying process will be automated; delivering real-time visibility of current resources based on actual endpoint functionality and inline hardware/software assets.
Configuration Management – Similar to the asset management module, this will enable collection of detailed configuration settings based on endpoint functionality and allow users to reconcile inconsistencies directly from the source, and in real-time.
Vulnerability Management – In this case, vulnerability data will again be collected directly from the endpoint and integrated into vulnerability scan data. As a result, users will be able to identify vulnerabilities and security concerns that are otherwise not detectable through normal scanning. This increases both the quantity and quality of vulnerability data for security administrators.
"Our company's driving goal is to provide businesses with all the solutions they need to effectively monitor, manage and secure their IT environments," said Sergio Galindo, general manager for the Infrastructure Business Unit of GFI Software. "The work with TraceSecurity will help to drive the automation of highly technical processes deeper into cloud-based security solutions. This will support a broader and deeper set of industries that are already struggling against increasing security risks and mandates, and shrinking security resources."
TraceCSO is the industry's first cloud solution for a holistic and risk-based information security program that delivers comprehensive visibility and accountability for improved risk and compliance profiles across all areas of an organization. TraceCSO allows organizations of any size, industry or security skill set to evaluate, create, implement and manage a comprehensive risk-based information security program, to protect their organizations from today's top information security risks. Launched just over a year ago, TraceCSO has been implemented for some 250 clients, across industries including financial services, healthcare, education, legal, technology and government.
GFI Software develops quality IT solutions for small to mid-sized businesses with generally up to 1,000 users. GFI offers two main technology solutions: GFI MAX, which enables managed service providers (MSPs) to deliver superior services to their customers; and GFI Cloud, which empowers companies with their own internal IT teams to manage and maintain their networks via the cloud. Serving an expanding customer base of more than 200,000 companies, GFI's product line also includes collaboration, network security, anti-spam, patch management, faxing, mail archiving and web monitoring. GFI is a channel-focused company with thousands of partners throughout the world. The company has received numerous awards and industry accolades, and is a long-time Microsoft Gold ISV Partner.
TraceSecurity, a leading pioneer in cloud-based security solutions, provides IT governance, risk and compliance (GRC) management solutions. The company's cloud-based services help organizations achieve, maintain and demonstrate security compliance while significantly improving their security posture. With more than 1,700 customers, TraceSecurity supports the security and risk management efforts of organizations in financial services, healthcare, high-tech, insurance, government, education and other regulated sectors. Founded in 2004, the company has executive offices in Silicon Valley and offices in Baton Rouge, La.





Advertise your product/service here!