News


< Back
Security : Technology : Software Development :
World Class Web Acceleration Across India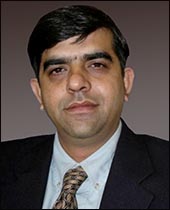 Sidharth Malik
Vice President and Managing Director
Akamai Technologies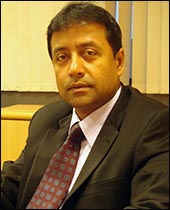 Kamal Nath
CEO
Sify Technologies


Akamai Technologies, Inc. (NASDAQ: AKAM), a leading provider of cloud services for delivering, optimizing and securing online content and business applications has announced a strategic partnership with Sify Technologies Limited (NASDAQ: SIFY), a leader in Managed Enterprise, Network, IT and Software services in India with global delivery capabilities. This partnership will enable Sify Technologies to offer Akamai's global expertise and solutions in Web acceleration and applications delivery to its Enterprise customers across India.

The collaboration is intended to help Enterprises, especially those in the BFSI, ITeSand manufacturing verticals to enhance cloud adoption for their business and functional applications. By mitigating the complexities of Internet, Enterprises will be able to enhance user experience for their global employee, customer and partner bases while providing a comprehensive and highly secure platform for their online applications.

"It is Akamai and Sify's shared vision to give customers industry-leading solutions and expertise to accelerate their online delivery and quality of service." said Sidharth Malik, Managing Director, Akamai Technologies."We believe that this partnership will help Akamai reach out to a new set of customers through Sify and help expand our footprint across India."

"This partnership allows Sify to extend multiple leverages to clients. In a sea of information online, it will enable precise, accelerated and optimized content delivery for our clients, both on the web and mobile platforms. For Sify, this translates into a vital service that we can extend to every Enterprise whose business model involves content and its delivery robustness," said Mr. Kamal Nath, CEO, Sify Technologies.

Increasing use of Internet from anywhere and at any time is changing the way people interact, work and learn. Growing acceptance of BYOD has not only seen an increase in employee productivity but has also changed the way Enterprises are executing their business operations. Staying connected through various mobility devices with clients and the rest of the world has become a top priority for Enterprises, as has the importance of receiving critical information in real time.

Akamai's world-class Web application and acceleration solutions leverages a widely-distributed network of servers – 141,000+ across 90 countries in over 1200 networks. The result is designed to provide greater network efficiency, a more secure system and a better service quality for end users in terms of access, download speeds and uptime.

Akamai is the leading provider of cloud services for delivering, optimizing and securing online content and business applications. At the core of the Company's solutions is the Akamai Intelligent Platform£ providing extensive reach, coupled with unmatched reliability, security, visibility and expertise. Akamai removes the complexities of connecting the increasingly mobile world, supporting 24/7 consumer demand, and enabling Enterprises to securely leverage the cloud.

Sify is among the largest integrated ICT Solutions and Services companies in India, offering end-to-end solutions with a comprehensive range of products delivered over a common telecom data network infrastructure reaching more than 1250 cities and towns in India. This telecom network today connects 36 Data Centres across India, including Sify's 5 Tier III Data Centres across the cities of Chennai, Mumbai, Delhi and Bengaluru.

A significant part of the company's revenue is derived from Enterprise Services, comprised of Telecom services, Data Center services, Cloud and Managed services, Application services and Technology Integration services. Sify also provides services that cater to the burgeoning demands of the SMB/SOHO community, much of it on its Cloud services platform.

Sify is ISO 9001:2008 certified for Enterprise Sales, Provisioning, support and customer relationship management of ICT solutions and services including VPN, Network, Voice, Data Centre hosting, Integration services, security services and managed services. Sify has been certified in ISO / IEC 20000 - 1:2011 and ISO/IEC 27001:2005 certified for Internet Data Center operations. Sify has been certified in SSAE16 SOC2 Type II for Cloud Infrastructure. Sify has licenses to operate NLD (National Long Distance) and ILD (International Long Distance) services and offers VoIP backhaul for international carriers. With the Sify Cable landing station and partnerships with submarine cable companies globally, Sify is present in almost all the spheres of the ICT eco system.

The company has an expanding base of Managed Services customers, both in India and overseas, and is India's first Enterprise managed services provider to launch a Security Operations Center (SOC) to deliver managed security services. The software team develops applications and offers services to improve business efficiencies of its current and prospective client bases. Sify also offers services in the specialized domains of eLearning, both in India and globally.





Advertise your product/service here!