News


< Back
Security : Technology : Software Development : Security Assessment
First Open Framework Cloud Test Platform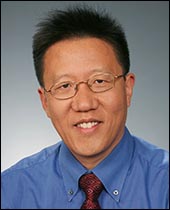 Hongwen Zhang
CEO
Wedge Networks


Spirent Communications, a provider of networks, device and applications testing products, has collaborated with Wedge Networks to demonstrate the new Spirent Velocity virtual lab environment. Selected as a Best of Interop 2014 Finalist, Spirent Velocity is a unique cloud-based virtual lab environment that enables testing of Software Defined Networks (SDN) and Network Function Virtualization (NFV).

Highlights of the Demonstration
The joint demonstration, showcased how NFV providers can easily setup and run tests to quickly bring high-performance virtual appliances and applications to market. In this demonstration, Spirent Velocity enabled the provisioning of virtual devices-under-test, such as the Wedge Networks NFV-based security solution, dramatically reducing the capital expenditure associated with physical labs. Spirent Velocity showcased how rapid test setup and execution with packaged methodologies from Spirent TestCenter Virtual and Spirent Avalanche Virtual lets users quickly gauge performance and security in a stressed cloud. Furthermore, the demo will highlight Spirent Velocity's ability to orchestrate Spirent TestCenter Virtual on OpenStack.

Solutions in the Demonstration
Spirent Velocity helps accelerate time to market and reduce CAPEX and OPEX associated with traditional test beds. This virtual test lab allows users to set-up a virtualized test fabric that emulates their desired deployment architecture including choice of hypervisors, guest operating systems, reference server setup, NFV and other technologies such as SDN controllers and switches.

Wedge Networks provided a demonstration of NFV for Security (NFV-S) solution. NFV-S is a new paradigm in providing network security for the ISP and Data Center markets being launched by Wedge Networks that brings advanced network security capabilities into virtualized functions - all in a complete, real-time and elastic solution. The WedgeOST powered Wedge Networks Cloud Security PlatformT provides an elastic, embedded and on-demand solution to deliver a security capability independent of physical network topology and hardware networking systems.

"As providers start evaluating network function virtualization solutions and deploying NFV in their networks, they need to know that on-demand security services can be layered over the virtualized network," said Jeff Wilson, principal analyst for security at Infonetics Research. "The NFV-S solution is the type of forward-looking solution that providers need if they want to deploy NFV-compatible security services - no matter the location, service, or bandwidth."

"Wedge Network's NFV-based security solution will be deployed in the cloud, so it makes absolute sense to test our solution in the cloud as well," said Dr. Hongwen Zhang, CEO of Wedge Networks. "Spirent Velocity provides us the ability to rapidly provision the virtual test bed, and then verify that our virtual solution maintains performance while scaling under rapidly increasing load."

Wedge Networks is transforming the way security is delivered. Powered by the innovative WedgeOST the Wedge Networks Cloud Security PlatformT is designed to combat the shifting threat landscape associated with mobility, cloud, internet of things and the consumerization of IT. Unlike first generation security products, cloud-assisted appliances or even dedicated security clouds, the Wedge Platform enables inline inspection of both inbound and outbound traffic embedded within the cloud layer across all platforms and device types without latency. The Wedge PlatformT is deployed globally, delivering security protection for tens of millions of users in Fortune 500 companies, government agencies, Internet service providers, and across all industry verticals. Wedge Networks is headquartered in Calgary, Canada and has international offices in Sunnyvale, USA; Beijing, China; and Manama, Bahrain.

Spirent Communications plc. (LSE: SPT), a global leader in test & measurement, offers an extensive portfolio of solutions to test data centers, cloud computing and virtualized environments, high speed Ethernet networks and services, 3G/4G wireless networks and devices, network and application security, and positioning technologies.





Advertise your product/service here!