News


< Back
Security : Technology : Network :
Tenable Network Security Goes To Hong Kong

Global Leader in Continuous Monitoring Partners with Data World to Bring Security and Compliance Technology to Local Customers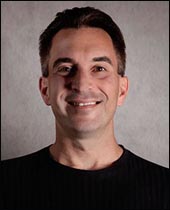 Ron Gula
CEO and Co-Founder
Tenable Network Security


Tenable Network Security, Inc., a world leader in real-time vulnerability, threat and compliance management, has expanded its presence in the Hong Kong market with the signing of a value-added distributor partnership with Data World Computer and Communications Ltd., a Hong Kong-based technology services and solutions company. The partnership adds Data World to the Tenable Edge Global Partner Network and signifies Tenable's increasing support for customers in the fast-growing corporate network security market in the HKSAR.

Tenable, with solutions used by more than 20,000 organizations globally, has more than 250 customers in Hong Kong and more than 500 customers in mainland China in government, financial institutions, e-commerce healthcare, higher education, retail and energy.

"Tenable meets the critical security needs of governments, educational institutes and multinational corporations who are increasingly worried about network intrusion and hacker attacks," said Ron Gula, CEO and co-founder of Tenable Network Security. "Tenable's solutions are purpose-built to address this highly-defined market, one which is expected to grow significantly over the next five years."

According to market researcher IDC, worldwide revenues for security and vulnerability management software is expected to exceed US$5.5 billion by 2015, from a base of US$3.4 billion in 2010.

"Continuous monitoring is key: legacy scanning is insufficient in detecting exposure from advanced threats, proactively spotting compliance issues before an audit, and assessing risk from mobile, virtual, and cloud technologies," said Attley Ng, Tenable's Vice President, Asia-Pacific. "By integrating vulnerability, threat and compliance management in a single platform, Tenable customers are able to detect vulnerable systems, systems under attack and systems already compromised, enabling IT staff to prioritize and respond to incidents."

Tenable also helps customers comply with numerous security mandates with the industry's most comprehensive collection of compliance audit reports and dashboards.

Expanding rapidly outside of its North America home market, Tenable established an office in Singapore in July 2013, addressing the Asia Pacific. With a foothold in the region, the company can better support its customers through that office and a network of value added distributors like Data World and resellers.

Tenable Network Security is relied upon by more than 20,000 organizations, including the entire U.S. Department of Defense and many of the world's largest companies and governments, to stay ahead of emerging vulnerabilities, threats and compliance-related risks. Its solutions continue to set the standard to identify vulnerabilities, prevent attacks and comply with a multitude of regulatory requirements.





Advertise your product/service here!