News


< Back
Security : Surveillance : Integrated Systems :
ISACA Chapters Awarded for Outstanding Contributions to the IT Profession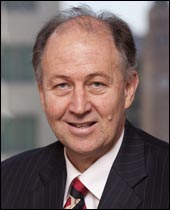 Tony Hayes
President
ISACA and the IT Governance Institute


ISACA, a nonprofit, global association serving more than 115,000 information systems professionals, announced the winners of the K. Wayne Snipes Chapter Recognition Award at ISACA's 2014 Global Leadership Conference. The award was established in 1989 and recognizes ISACA chapters that meet or exceed service goals by actively supporting local members in the IT audit, security, risk and governance professions.

The award is given to the top chapter in four size categories: small (12-100 members), medium (101-300 members), large (301-800 members) and very large (more than 800 members)—within each region of the world.

The winners of this year's worldwide ISACA K. Wayne Snipes Award are:

Small—Estonia (Europe/Africa)
Medium—Quebec City (North America)
Large—Middle Tennessee (North America)
Very Large—South Africa (Europe/Africa)
The winners of this year's regional ISACA K. Wayne Snipes Award are:

Small—Boise (North America), Estonia (Europe/Africa) and Papua New Guinea (Oceania)
Medium—Sri Lanka (Asia), Santiago (Latin America), Tel Aviv (Europe/Africa), Quebec City (North America) and Wellington (Oceania)
Large—Manila (Asia), Costa Rica (Latin America), Athens (Europe/Africa) and Middle Tennessee (North America)
Very large—Singapore (Asia), South Africa (Europe/Africa), Greater Houston Area (North America) and Melbourne (Oceania)
Award recipients are determined based on the following criteria:

Chapter membership and growth
Member service projects
Chapter-sponsored education events
Attendance at chapter meetings
Involvement with association committees or with association activities
Involvement with other professional organizations
Compliance with ISACA International Headquarters
"ISACA's more than 200 chapters provide valuable resources in 82 countries, including regional guidance, conferences, networking, career development and face-to-face training," said Tony Hayes, CGEIT, AFCHSE, CHE, FACS, FCPA, FIIA, international president of ISACA and appointed Deputy Director-General of the Department of Communities, Child Safety and Disability Services in the Queensland Government, Australia. "The K. Wayne Snipes Awards recognize a chapter's efforts in continually providing excellent service and guidance. I congratulate and thank these chapters for their contributions to ISACA members and the profession."

K. Wayne Snipes Jr., CISA, was an active member of ISACA, who served in various positions at both the local and international levels, including regional vice president at the international level. During his time in office, Snipes achieved the largest number of new chapters and the largest membership growth in existing chapters. In total, he dedicated 14 years to ISACA's North Texas (USA) Chapter and served eight years as an international trustee on the ISACA Board of Directors.

For more information on ISACA's 203 chapters, visit www.isaca.org/chapters.

About ISACA

With more than 115,000 constituents in 180 countries, ISACA® (www.isaca.org) helps business and IT leaders build trust in, and value from, information and information systems. Established in 1969, ISACA is the trusted source of knowledge, standards, networking, and career development for information systems audit, assurance, security, risk, privacy and governance professionals. ISACA offers the Cybersecurity Nexus™, a comprehensive set of resources for cybersecurity professionals, and COBIT®, a business framework that helps enterprises govern and manage their information and technology. ISACA also advances and validates business-critical skills and knowledge through the globally respected Certified Information Systems Auditor® (CISA®), Certified Information Security Manager® (CISM®), Certified in the Governance of Enterprise IT® (CGEIT®) and Certified in Risk and Information Systems Control™ (CRISC™) credentials. The association has more than 200 chapters worldwide.





Advertise your product/service here!