News


< Back
Security : Technology : Network :
Passive Network Monitoring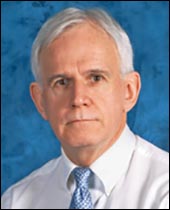 Jack Tison
Chief Technology Officer
Panduit


Panduit Corp., a global leader in Unified Physical Infrastructure (UPI)-based solutions, announces the expansion of its QuickNet Cassette line to include tapped fiber optic cassettes, which work with diagnostic and test equipment to provide visibility into network traffic. These tools help data center managers troubleshoot networking problems, monitor network performance to optimize operations, and maintain compliance with regulations such as HIPAA and Sarbanes-Oxley.
Tapped fiber cassettes operate like standard cassettes, but also feature a passive fiber optic splitter to send a copy of all link traffic to diagnostic and test equipment. Panduit tapped fiber cassettes feature a thin-film filter-based optical splitter technology that provides the most accurate split ratios and lowest insertion loss in the market today. Competitive offerings may employ splitters based upon fused bi-conical taper technology which produce less accurate split ratios and higher insertion losses, degrading network performance.
"Filter-based optical splitters are the most accurate at optical monitoring," said Jack Tison, Chief Technology Officer, Panduit. "Data center managers can install this technology with confidence that the tapped fiber cassette will provide both a monitoring link and live link with the performance they expect from Panduit, without disrupting network operations."
Several configurations of the tapped cassette are available, facilitating deployment in different applications, including designs for use with crash cart applications or with rack-mounted monitoring equipment. Panduit tapped fiber cassettes are available with both LC and MTP connectivity, and with front and rear-mounted connectors.
About Panduit
Panduit is a world-class developer and provider of leading-edge solutions that connect, manage and automate the physical infrastructure. Panduit Unified Physical Infrastructure (UPI)-based solutions help customers integrate core business systems for a smarter, unified business foundation.