News


< Back
Security : Policy Management : Network :
Critical Enabling Technology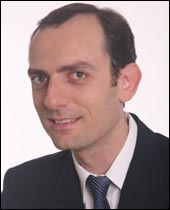 Ruvi Kitov
CEO
Tufin Technologies


Tufin Technologies, the market-leading provider of Security Policy Orchestration solutions, have announced that Info Security Products Guide, has named Tufin's Orchestration Suite and Tufin's SecureApp as winners of its 2014 Global Excellence Awards. Tufin's Orchestration Suite(TM) was honored as a Gold Winner in the Tomorrow's Technology Today category in Latin America and a Bronze Winner in the same category in the United States. Tufin was also awarded the Gold for Best Deployment, EMEA with SecureApp at SIX Group for the 88 percent efficiency gain realized by the operator of Switzerland's financial market infrastructure.

"We are pleased to be recognized by Info Security Products Guide in so many categories and across the world," said Ruvi Kitov, CEO of Tufin. "We remain committed to providing customers with innovative and reliable security policy orchestration solutions which empower them to operate at the speed needed in today's business world."

The Latin America and U.S. awards for Tomorrow's Technology Today resulted from the ability of Tufin's Orchestration Suite to provide a complete solution for designing, provisioning, and auditing network security changes. Consisting of three fully-integrated products, SecureTrack, SecureChange and SecureApp, Tufin's Orchestration Suite provides powerful network topology awareness, security configuration analysis and process automation technologies that enable complex processes to be orchestrated across applications, servers and network devices. This dramatically shortens the amount of time needed to make network configuration changes and extends the benefits of IT automation to network security to accelerate service delivery, increase IT agility, and reduce the time spent on security changes and audits by up to 80%.

The award for Best Deployment, EMEA was awarded to Tufin for SIX's deployment of SecureApp. SecureApp(TM) is a groundbreaking approach to managing network security policies top-down, from the application perspective. With SecureApp, SIX was able to define, update, monitor and remove applications - without analyzing long lists of access rules on multiple firewalls and routers. This helps IT teams such as SIX simplify operations, accelerate service delivery, assure business continuity and monitor compliance.A study conducted by Forrester Research measured the SIX implementation results and empirically proved that the Tufin Orchestration Suite enabled SIX to accelerate service deployment and assure business continuity while reducing the time it took to make network changes from an average of a week to less than one day.

About Info Security Products Guide
Info Security Products Guide sponsors leading conferences and expos worldwide and plays a vital role in keeping end-users informed of the choices they can make when it comes to protecting their digital resources. It is written expressly for those who are adamant on staying informed of security threats and the preventive measure they can take. You will discover a wealth of information in this guide including tomorrow's technology today, best deployment scenarios, people and technologies shaping info security and market research that facilitate in making the most pertinent security decisions. The Info Security Products Guide Awards recognize and honor excellence in all areas of information security. To learn more, visit www.infosecurityproductsguide.com.

About Tufin Technologies
Tufin® is the leader in Security Policy Orchestration, automating and accelerating network infrastructure changes while maintaining security and compliance. By improving network change processes, organizations using the Tufin Orchestration Suite(TM) will have a positive impact on the business by reducing the time and cost spent implementing network changes by up to 80%. Taking a holistic view of IT, the Tufin Orchestration Suite helps organizations automate security and efficiency into day-to-day operations, enabling them to be more agile and leverage technology to gain a competitive advantage. Founded in 2005, Tufin serves more than 1,300 customers in industries from telecom and financial services to energy, transportation and pharmaceuticals. Tufin partners with leading vendors including Check Point, Cisco, Juniper Networks, Palo Alto Networks, Fortinet, F5, Stonesoft, Blue Coat, McAfee and BMC Software, and is known for technological innovation and dedicated customer service.

For more information visit www.tufin.com





Advertise your product/service here!