News


< Back
Security : Technology : Network : Mobile
Untangle Announces Mobile Policy Enforcement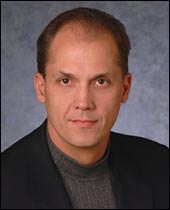 Bob Walters
CEO
Untangle


Untangle, Inc., a network software and appliance company, has launched version 10.2 of its Next Generation Firewall software, featuring mobile policy enforcement for small and medium businesses. Untangle NG Firewall Version 10.2 is available as a free download from Untangle's website. Current Untangle customers will be able to upgrade seamlessly at no charge.
With this release, Untangle NG Firewall enables IT departments to enforce secure remote connections to the organization's network, which allows for remote policy enforcement on both iOS and Android devices as well as Mac and Windows. Organizations can now be sure that mobile users benefit from the same policies and protections as wired users, such as Web filtering, application control, malware prevention and more.
"We've heard time and again from our customers about the freedoms and challenges that mobile devices bring to an organization. Network administrators at every type of organization -- from schools with one-to-one programs to medium businesses that provision their own hardware -- have been confronted with mobile device management," said Bob Walters, CEO of Untangle. "NG Firewall now allows IT departments to effectively 'lock down' devices by forcing them to use secure virtual private network connections."
Walters continued, "Untangle's NG Firewall platform's IPsec VPN application allows for full or split tunnel access via L2TP without the need for third-party software. We believe this is an ideal solution for organizations already using virtual private network connections that wish to increase the level of security and policy enforcement on mobile devices without additional hardware, software or costs."
NG Firewall 10.2 complements the mobile policy enforcement already present in Untangle's Internet Content Control product, which is aimed at larger organizations and campuses. IC Control's Remote Filter extends usage policy to remote Windows, Mac and iOS devices. Remote Filter is integrated at the operating system, driver level of mobile devices, providing a robust, tamper resistant, content management solution with full port inspection capability for organizations that don't wish to require a VPN connection.
Webinar
Untangle will host a free webinar covering its mobile policy management solutions. Dirk Morris, co-founder & vice president, products, Untangle NG Firewall, will discuss the features and improvements in NG Firewall 10.2 and conduct a live demo. Attendees should register early; space is limited.

About Untangle
Untangle, a network software and appliance company, provides the most complete multi-function firewall and internet management application suite available today. Designed to meet the network policy demands of organizations large and small, Untangle's award-winning software now ships on easy-to-deploy appliances. Untangle's proven network software solutions are installed in nearly 40,000 organizations, protecting more than 2 million people and their computers. With its try-before-you-buy approach, Untangle enables organizations to take control of their network within minutes and at no risk. Untangle is located in Sunnyvale, California.





Advertise your product/service here!