News


< Back
Security : Technology : Email :
2014 Starts with Record-Breaking Malware Traffic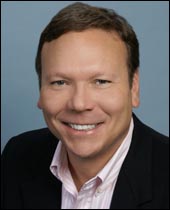 Michael Murdoch
CEO and President
AppRiver


AppRiver, LLC, a leading provider of email messaging and web security solutions, has released its Q1 Global Security Report, a detailed analysis of web and email-borne threats and malware trends traced between January and March 2014.

"Keep yourself informed and watch out for some of the common flaws that these malware campaigns employ, such as addressing people by their email as opposed to their actual names"

During the first quarter of 2014, AppRiver screened more than 14 billion messages, nearly 10.9 billion of which were spam and another 490 million that contained malware. Once again, the United States was the leading country of origin for spam email messages, and Europe logged the second-highest total with Spain, Germany and Italy making up the top three countries. January was a record-breaking month for malware traffic since 2008, with one in every 10 pieces of email being malicious.

AppRiver predicted at the end of last year there would be myriad copycat campaigns using cryptography as a means to hijack victims' data. Immediately at the start of the year, AppRiver saw new CryptoLocker-esque variants begin popping up on underground forums and in the wild as well. These new copycats included CryptoClone and CryptoLocker 2.0 that added functionality to officially make it a self-replicating worm for greater possible damage.

In a video available here, AppRiver Security Analysts Fred Touchette, Troy Gill and Jon French discuss highlights from the report, including:

Events—Some of the bigger stories surrounding email and web threats over the first three months of 2014 include CryptoLocker copycats, HMRC, IRS and National Institute for Health and Excellence used as covers for several attacks and scams, and the languid botnet Asprox, one of the most active botnets around this year.

"Keep yourself informed and watch out for some of the common flaws that these malware campaigns employ, such as addressing people by their email as opposed to their actual names," said Touchette. "Oftentimes generalities are used in the greeting with no names at all. That's a big red flag, especially when the content appears so personal. If there are any questions as to the legitimacy of any email, contact the supposed sender directly to authenticate."
Metrics—In addition to the familiar data regarding email spam and viruses, this report includes some baseline data about web-based malware that AppRiver will track over the months ahead. As web-based malware and "drive-by downloads" become more widespread, this data will expose trends and patterns that can help improve security for users.
The Cyber World—This section of the report discusses two independent studies conducted to see how world cyber events are affecting end users and IT professionals as well as how easy it is to gather sensitive data from public places by shoulder surfing. Other major cyber world events highlighted include the HeartBleed OpenSSL vulnerability and Window's XP End of Life.
Also in the report, AppRiver discusses IT professionals' biggest security concerns based on a survey of RSA conference 2014 attendees. Findings show IT pros are far more concerned by external threats from cybercrime than they are about NSA spying.

For a full copy of AppRiver's Q1 Global Threatscape Report

About AppRiver

AppRiver is a Software-as-a-Service (SaaS) provider offering award-winning email and Web security solutions to businesses of all sizes. Understanding the need to protect networks from today's increasingly complex IT threats, AppRiver offers businesses a comprehensive, yet affordable subscription-based solution that incorporates the latest spam and virus protection, email encryption and Web security on the market. In addition, the company provides a complete managed service for Microsoft Exchange, as well as a bundled Office 365 solution. Since its inception, AppRiver has sustained an impressive 93% customer retention rate while growing its customer base to more than 45,000 companies and over 8 million mailboxes worldwide. The company maintains offices in Florida, New York and Switzerland, and is led by an Ernst & Young Florida Entrepreneur of the Year award winner. For more information, please visit www.appriver.com.






Advertise your product/service here!