News


< Back
Security : Technology : Software Development : Tools
Identity Safeguard and Locate Device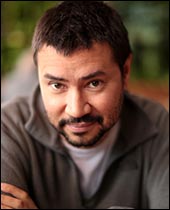 Leon Crutchley
Mobile Products Manager
Avira


Because of the growth of mobile commerce and the need to keep users safe as they increasingly use mobile devices, security expert Avira has announced that it has significantly upgraded its free Avira Mobile Security for iOS app with two new features: Identity Safeguard and Locate Device (up to five iOS and/or Android devices), and also has added three features to its new premium Avira Antivirus Security Pro app which is now available for every Android smartphone and tablet owner. The features were developed from Avira's new mobile development office in Silicon Valley.
With Avira Mobile Security for iOS, Avira is the only security vendor to offer iOS users a feature called Identity Safeguard, which ensures an individual's personal email is not one of the 160 million that have been caught in security breaches in the last 6 months alone. Users can see if their personal identity details have been leaked in any security breaches, and an on demand scanner allows the user to scan their entire address book to detect any compromised contacts. If any contacts have been compromised, users can email any breached contacts directly to alert them about the danger. On average, between 5% and 10% of a typical user's address book contains email addresses that have been compromised.
Avira also gives iOS users a new feature called Locate Device, which monitors and keeps track of up to five devices. Users can see at any time on a map where a specific iPhone, iPad, Android phone or tablet device is and those devices can be made to ring to help locate them. The app can be used on any iPhone or iPad to manage all the devices.
"With our free app for iOS users, Avira has changed the paradigm for iOS security," said Leon Crutchley, mobile products manager for Avira. "Not only can users ensure that their identity has not been compromised, but they can check all the people in their contacts to find out if their email address have been compromised as well. Add in the ability to locate multiple iOS and Android devices in real-time from your iPhone, and you've got a new definition of security for iOS."
Android Premium Upgrades
Avira added the following three premium features to Avira Antivirus Security Pro:
Browse Safely – Infectious websites are blocked using powerful real time URL monitoring technology so users will not be duped by fraudsters or phishing attacks.
Hourly Updates – Mobile devices are always at risk from the most recent malware attacks, so Avira will keep the device safe with frequent updates so users have confidence that they're always protected.
Quick Support Access – If a user has a problem, Avira experts are just a call or a click away.
"It is common knowledge that many malware attacks now come through the browser, not just from malicious apps, and that is just unacceptable to those Android users who simply want to stay safe while surfing, playing or working on their mobile Android device," explained Crutchley. "We have worked very hard to provide our users that want protection everywhere, a premium app that keeps them safe when browsing online and also when they are using any app on their device."
Cost and Availability
Avira Mobile Security for iOS is free. Avira Antivirus Security Pro upgrade costs $9.99 (7.95 euros). Both apps are available directly from Avira's website.
Avira Mobile Security for iOS v.1.4 is available for devices running iOS 7.0 and above and is optimized for iPhone 5. It is currently available for German and English language devices but other languages will be added as quickly as possible.
Avira Antivirus Security Pro is available for Android 2.2 and up and is currently localized for German, English, Italian, French, Spanish, Japanese, and Korean.
About Avira
More than 100 million consumers and small businesses depend upon Avira's security expertise and award-winning antivirus software, making the company the number-two market share leader globally. Avira is ranked #1 in technology innovation according to ABI Research; recommended by Consumer Reports for its free antivirus software; cited by OPSWAT as the #1 fastest-growing antivirus vendor in 2012 and the #2 largest vendor worldwide in 2011; and has received a nearly unbroken string of Virus Bulletin VB100 awards for the past decade.
Avira provides IT-security protection to computers, smartphones, servers and networks, delivered as both software and cloud-based services.