News


< Back
Security : Internet of Things : Java Message Service :
Enterprise-Grade IoT Security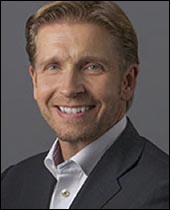 Jonas Jacobi
Co-Founder and President
KAAZING


KAAZING, pioneering innovator in accelerating the Web for the Internet of Things (IoT), announced recently KAAZING Gateway 4.0 JMS Edition with Enterprise Shield. KAAZING's latest release delivers IoT-ready security that extends the reach of enterprise messaging systems based on the Java Platform "beyond the firewall" to protect and secure the "Internet of Many Different Things" and its billions of diverse mobile users, marketplaces and machines.
Based on the HTML5 WebSocket standard invented and pioneered by KAAZING, KAAZING Gateway 4.0 JMS Edition with Enterprise Shield provides a highly scalable, near zero-latency, full-duplex solution for JMS-compatible messaging systems extended securely to Web and Mobile users.
Ensuring data is secure over the Web -- without sacrificing performance or scalability -- KAAZING Enterprise Shield provides enterprise-grade protection to protect "things" and their users from gaining unauthorized access to enterprise back-end systems. Security capabilities in KAAZING Gateway Version 4.0 also include enterprise-grade SSL/TLS Termination, Single Sign-On, native support for SPNEGO-based Kerberos authentication, fine-grained JMS authorization and unique Shield Agent functionality for B2B security without the need for VPN.
"Considering the progress made toward making the Internet of Things or IoT a reality, it is likely that this new wave of innovation will not bake security in at the hardware layer, at least initially. Security professionals will, once again, have to do their best to apply security controls at the network and application layer," writes Andrew Rose, Principal Analyst at Forrester Research serving security and risk professionals, in "Prepare your security organization for the Internet of Things."
KAAZING Enterprise Shield secures enterprise information systems (EIS) accessible over the Web by using reverse connectivity to initiate the connection from the internal trusted network toward the DMZ. For most administrators, opening an inbound port to the outside world is a necessary but undesirable solution, since each inbound port is a potential attack vector for malicious users. Using Enterprise Shield, companies can close all inbound ports while still allowing clients and applications to securely communicate with their back-end EIS.
KAAZING Co-Founder and President Jonas Jacobi
"Enterprise Shield, IoT-ready security and JMS/Java API-friendly capabilities advance our award-winning KAAZING Gateway 4.0 to help enterprise software developers prepare for the onslaught of the Internet of Things and rapidly deploy highly interactive, real-time Web and mobile applications," said KAAZING Co-Founder and President Jonas Jacobi. "Using KAAZING Gateway, businesses can extend their enterprise messaging systems to mobile users, marketplaces and machines. The result is fast, scalable and secure enterprise Web communications that enable companies to take advantage of what we call the Internet of Many Different Things."
Additional key enhancements in KAAZING Gateway 4.0 include:
- A monitoring dashboard that makes it easy for operations teams to track, measure, and monitor data and message delivery metrics
- Performance enhancements that dramatically improve latency and reduce CPU usage up to 25%
- Last-value cache so latest data is always available to all users, no matter when they connect to the application.
For more information about KAAZING Gateway 4.0 JMS Edition, please visit http://kaazing.com/products/editions/kaazing-websocket-gateway-jms/.
About Kaazing
KAAZING, an IDG InfoWorld 2014 Technology of the Year Award-winner, is helping define the future of the event-driven enterprise by accelerating the Web for the Internet of Things. KAAZING Gateway is a software-based Enterprise Web Communications platform that enables mobile users, marketplaces and machines to connect and communicate -- in real-time, more reliably and at unprecedented scale. KAAZING founders pioneered the groundbreaking HTML5 WebSocket standard that is the foundation for KAAZING's software, platform and systems innovations that enable enterprises to delight customers with new IoT applications and services.

Visit www.kaazing.com